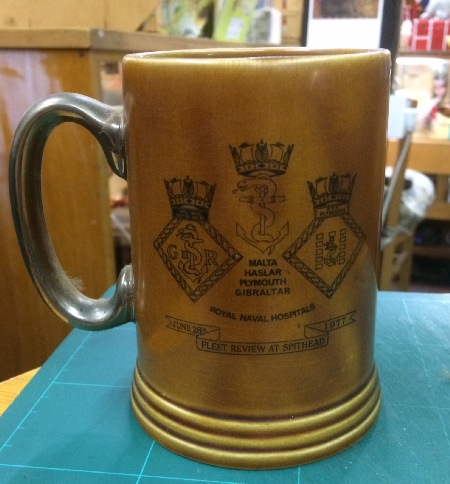 Rare Royal Naval Hospital Silver Jubilee 1977 RNH tankard SOLD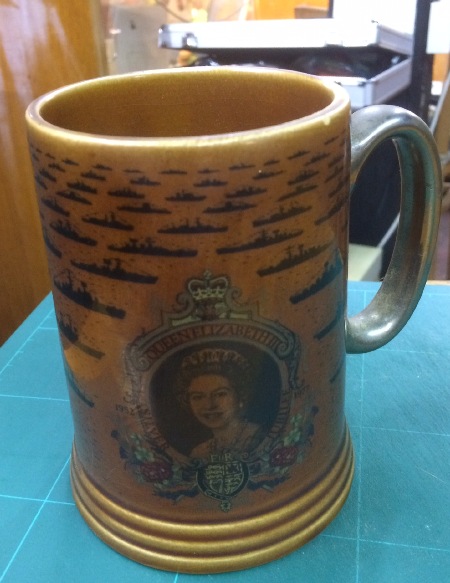 SOLD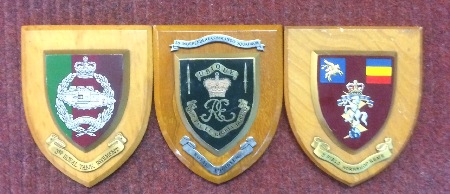 £12 each 59 Commando SOLD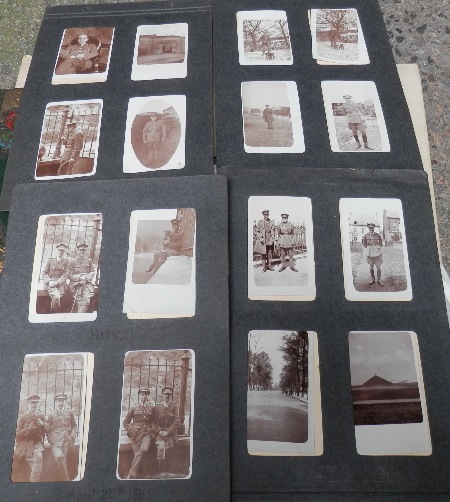 A huge collection of documents and photographs to the Gregson and Hollinsworth family from Durham, more details on RBJ Militaria facebook page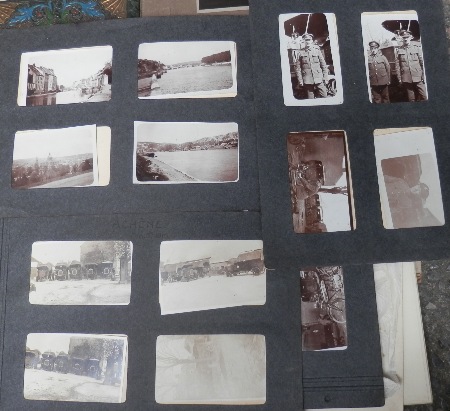 some of the items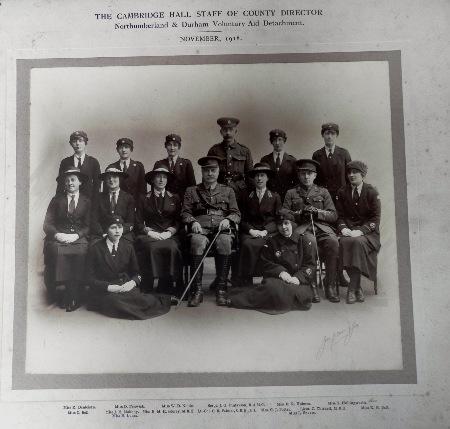 SOLD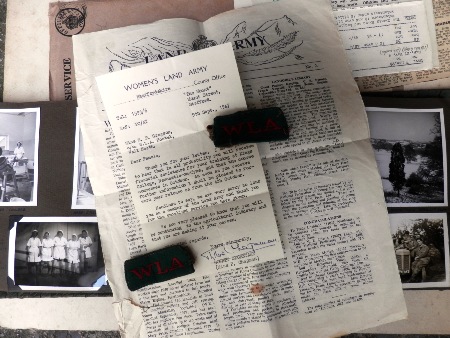 SEE INSIGNIA SECTION


Fantastic find a very rare WW2 home front Mk 2 steel Helmet with large screw on top. Size 6 1/2 National Fire Service badge and very rare CHURCHMANS F.B painted on .
I think this refers to the famous cigarette company who had a factory in Ipswich, This would have been worn by the private Fire Brigade at the factory during the Blitz £150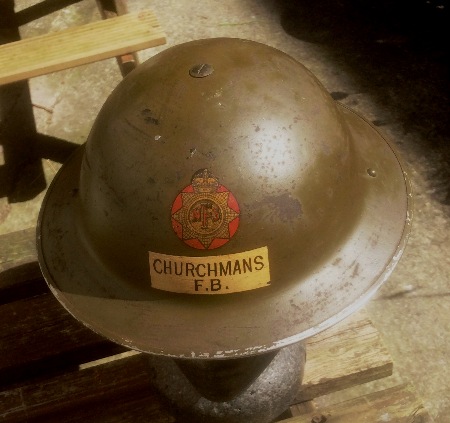 £150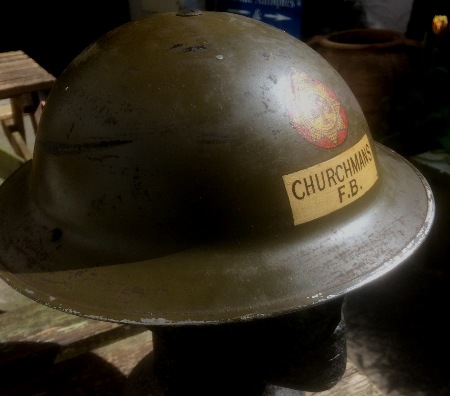 £150

Owners details inside £150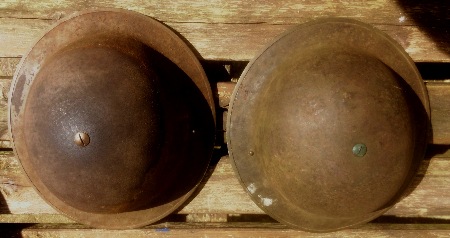 2 as found WW2 British Army steel helmets Mk 2 with liners and all original fittings both dated 1939 size 6 3/4 complete with original spring chin strap,
One of the helmets has the remains of a painted div sign on one side looks like a red square ? £50 each.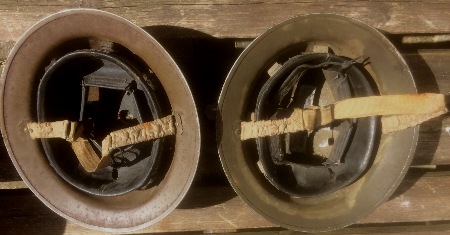 £50 EACH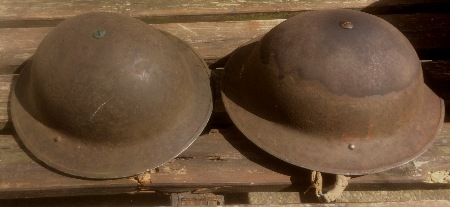 £50 EACH

RAF SQUADRON BADGES

No. 240 Squadron RAF was a Royal Air Force flying boat and seaplane squadron during World War I, World War II and up to 1959. It was then reformed as a strategic missile squadron, serving thus till 1963. £10

No. 205 Squadron was a Royal Air Force unit formed on 1 April 1918. Prior to this it had existed as No. 5 Squadron of the Royal Naval Air Service(RNAS). In 1929, it became the first RAF squadron to be permanently based in Singapore, taking as its motto Pertama di Malaya ("First in Malaya"). No. 205 Squadron operated during World War II and the Cold War before disbanding on 31 October 1971. £10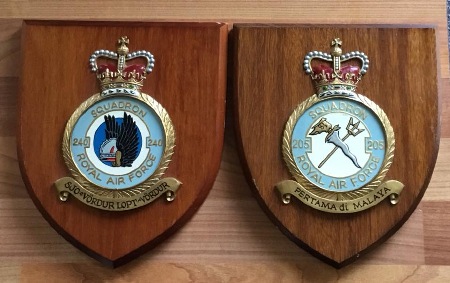 £10 each


As issued to Royal Marine for Afghanistan £40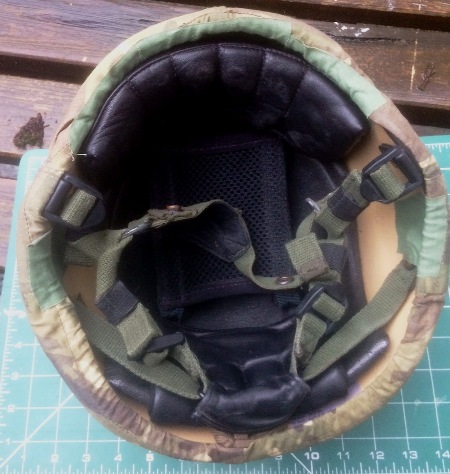 £40

Helmet Combat Assault Mk 7 (yellow shell) 2010 year of manufacture. 8470-99-213 3599 all fittings complete £40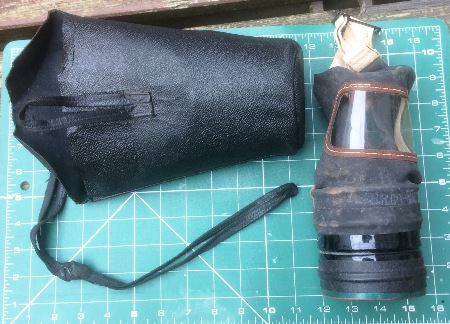 Rare ladies carrier for the WW2 gas mask with a VGC gas mask included £25

£25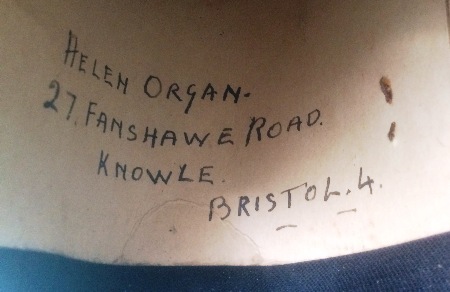 original owners name with Bristol address £25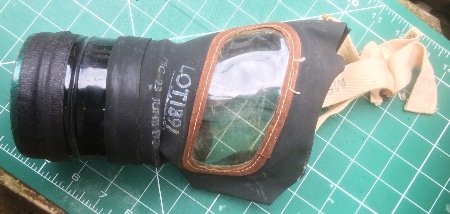 Single gas mask from same source VGC £10

A fantastic reference book "No Dishonourable Name " being the History of the 2nd and 3rd Battalion Coldstream Guards 1939-46 William Clowes & Sons, London, Revised edition1948. Hard Cover. Book Condition:Good. No Jacket. This not a reprint, but an original edition of this scarce but important regimental history. Size: Folio - over 12" - 15" tall. Some damage to outer covers but all pages intact and clean Lots of photos of all ranks ,Roll of honour and awards and decorations including MIDs Bargain why pay over £200 as advertised with some online booksellers. ONLY £40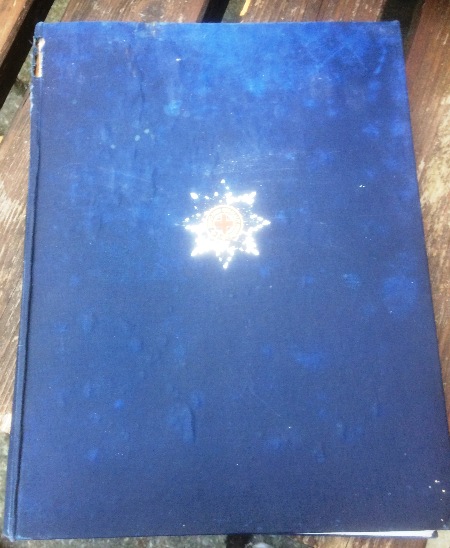 £40


Slight damage to spine but binding intact £40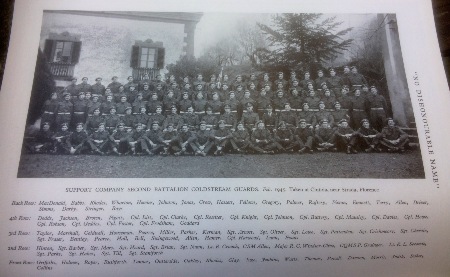 one of the many excellent photographs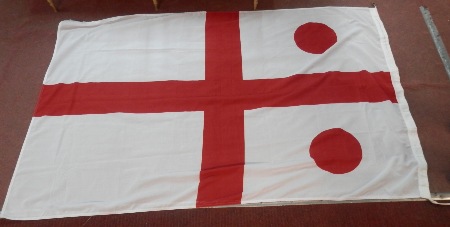 Genuine Royal Navy Admirals flag 138cm x 207 cm 6 Bdth with NATO stock numbers and ingle hooks £20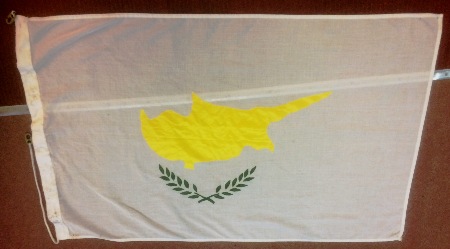 Genuine military issue flag of Cyprus 4 breadth size with ingle hooks £15

WHITE ENSIGN FLOWN FROM HM SHIPS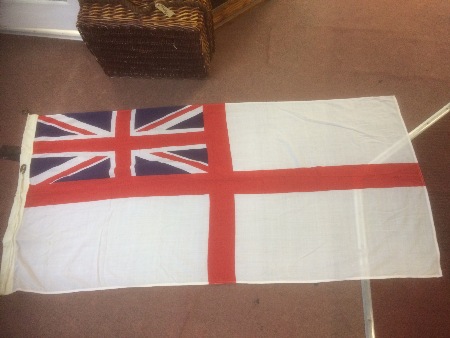 Genuine Royal Navy issue White Ensign with ingle hooks for hoisting SOLD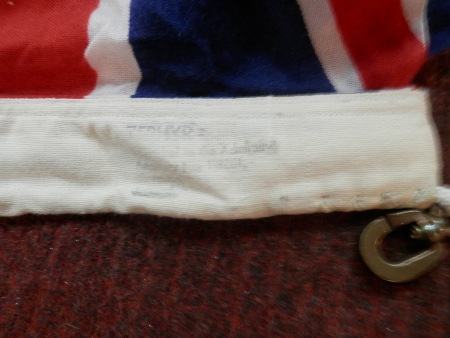 MAKERS DETAILS SOLD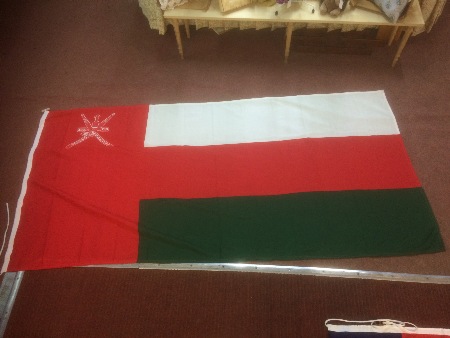 Oman national flag bring back from a Gulf Patrol SOLD

Royal Navy Commodores pennent 4 bdth 92 x 184 cms £20


Details £20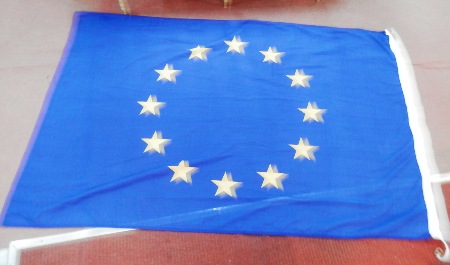 European Union Flag official Military Issue £20


Makers details NATO Stock number 8345 99 571 5110 6 BDTH 138 x 207 cms £20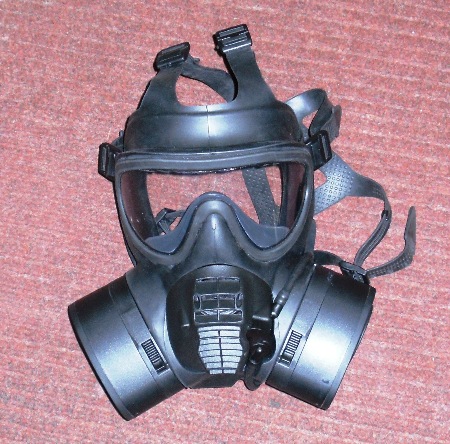 Current issue General Service Respirator (GSR) mint condition Size 2. SOLD




24 inch long leather bound Officers cane with a silver name plate "EATON HALL OFFICER CADET SCHOOL JULY 1953 O/CADET B J F CARTER " silver marks for Birmingham 1952-53. Bernard Joesph Francis Carter who was born 1934 commissioned into the Intellegence Corps 1953 and Lt 1955 he died in Braintree Essex in 2015.£20

Eaton Hall National Service Officer Cadet School In 1943, Britannia Royal Naval College Dartmouth was bombed. It moved to Eaton Hall, Chester, where it continued to train Regular Officers for the Royal Navy until 1946. Between 1946 and 1958 mainly Infantry National Service officers were trained. National Service continued after the war and hundreds of officers were needed for the Army. Lt Gen Sir Brian Horrocks commanding Western Command in Chester recognised the potential of the then vacant estate of the Duke of Westminster, and with the Duke's agreement moved 164 Officer Cadet Training Unit to Eaton Hall. It became well known to thousands of young men in National Service days as 'Eaton Hall'. It primarily trained officers for the Infantry though other Corps were also trained there, notably for the Royal Electrical and Mechanical Engineers (REME). Some 15000 Officer Cadets were trained there between 1946 and 1958 when due to the phasing out of National Service it was merged with the primarily Cavalry Officer Cadet School at Mons Barracks, Aldershot. The 15 week training course was tough and aimed at preparing a Cadet to command a platoon on operations. Many of them did just that in Korea, Malaya, Suez, Kenya, Cyprus and other trouble spots during those years. They wore their own Regiment's uniform in training and could be identified as Officer Cadets by the white gorget tabs worn on the collar of their battledress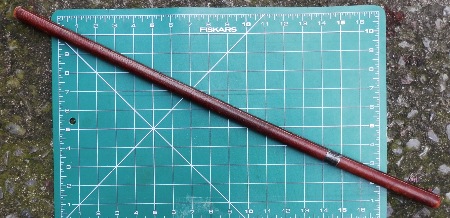 £20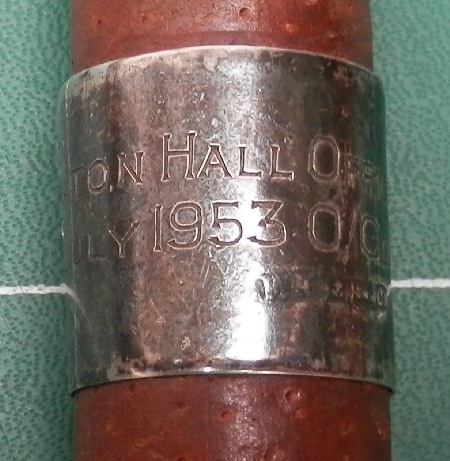 silver name plate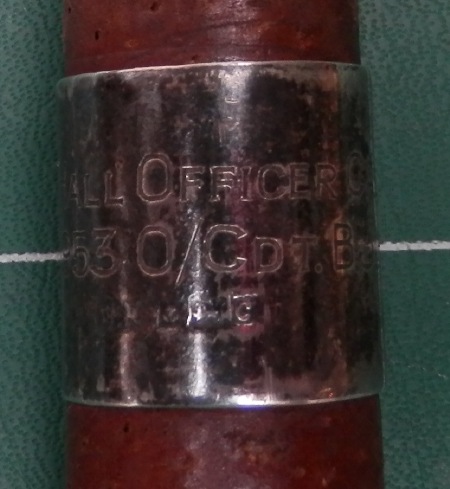 £20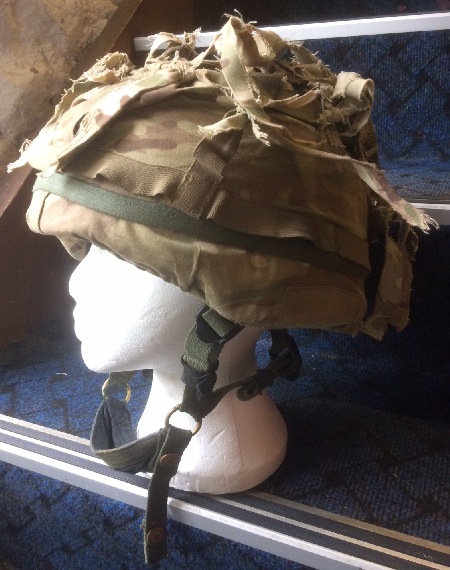 VGC lsand coloured Mk7 Assauilt helmet with all fittings intact 2009 manufacture size Medium. scrim and an added cats eye band with reflection tape to rear. Sold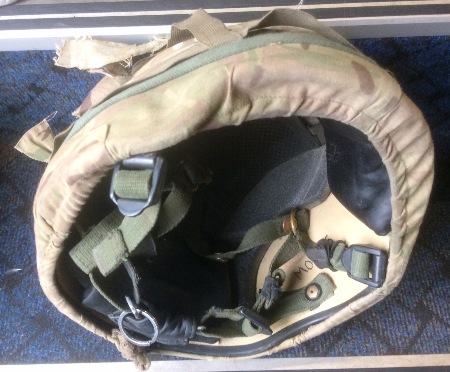 Inside of helmet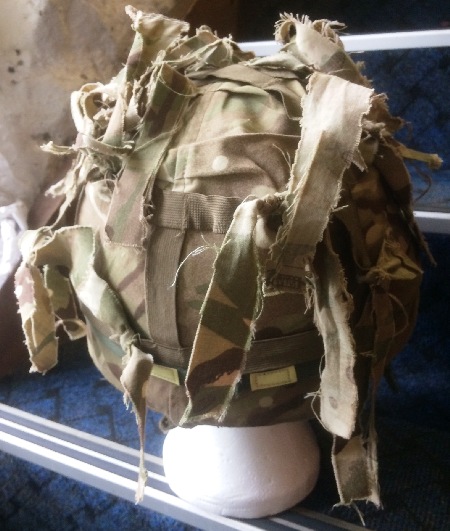 Rear of helmet showing cats eye band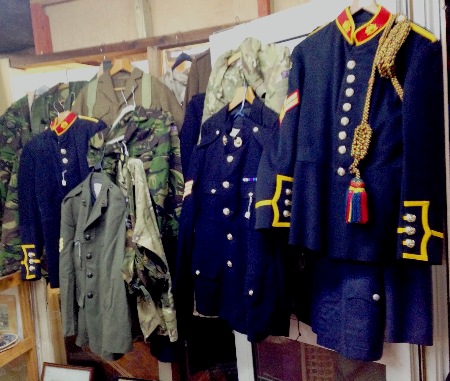 Royal Marine uniforms blues ,lovats and band plus many more all in stock from £25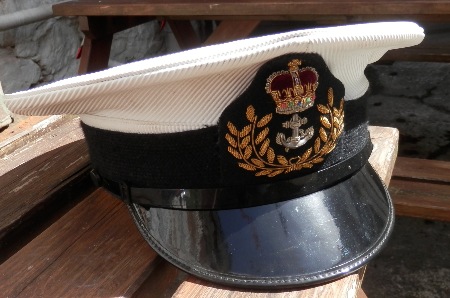 Excellent condition British Royal Navy cap size 57 £20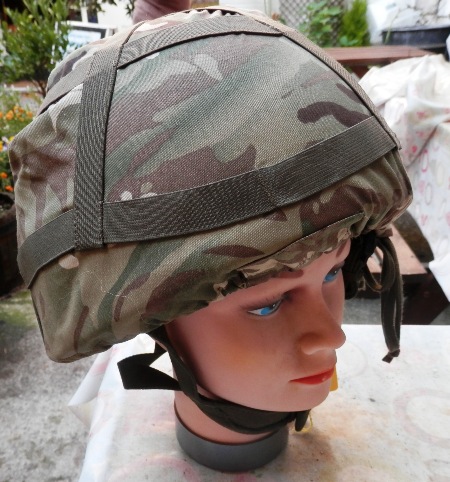 Mk 6 kevler helmet (GREEN) with current issue MTP cover other covers desert and woodland available £15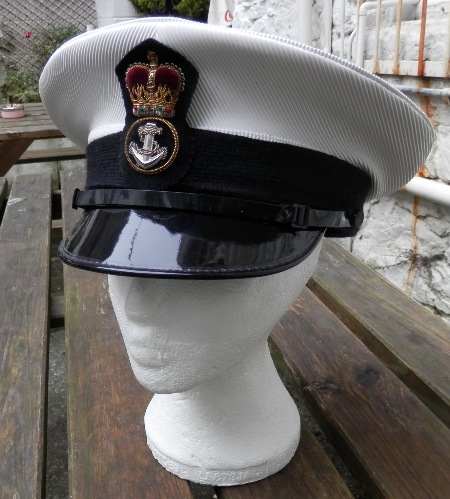 Large stock of Royal Navy Officer, Senior Rates and Junior Rates caps from £10 This Petty Officers cap complete with badge £15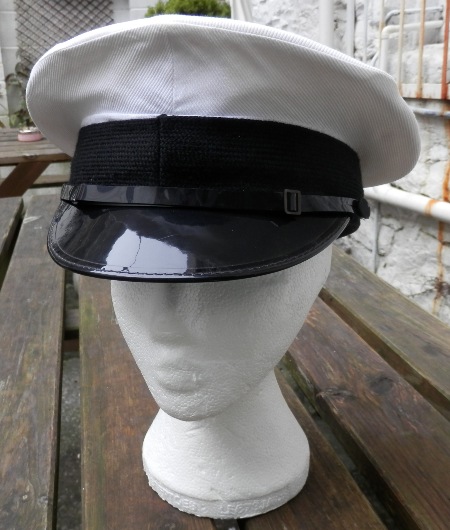 Officers and Senior Rates caps sizes 55 -60 all service issued £10 CPO AND PO BADGES TO ADD TO CAPS £5 EACH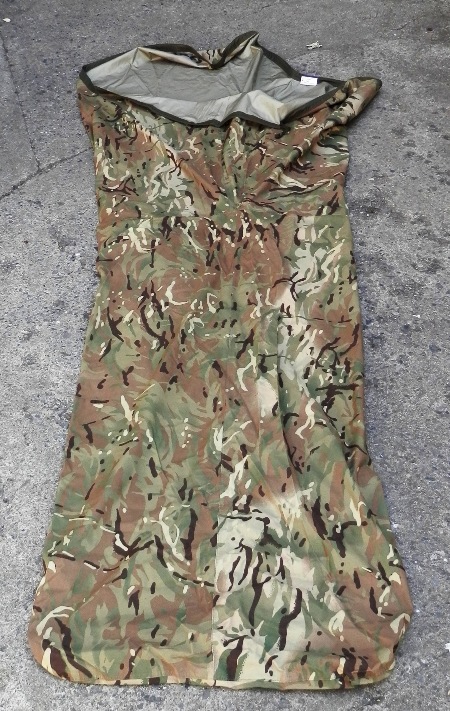 MTP UNIFORMS
MTP CAML BAK £15 MTP PATROL BAG £35 SHIRT WARM 180/96 £10 UBAC MEDIUM £10 COMBAT 95 STYLE SHIRT 180/96 £10 TROUSERS WARM 85/88/104 £10 JACKET WINDPROOF 180/96 £25 JACK CAP 59 £10 BOONIE HAT 59 £10 TROUSERS TROPICAL 85/88/104 £10
BERGEN SIDE POUCHES £10
LOTS OF MTP IN STOCK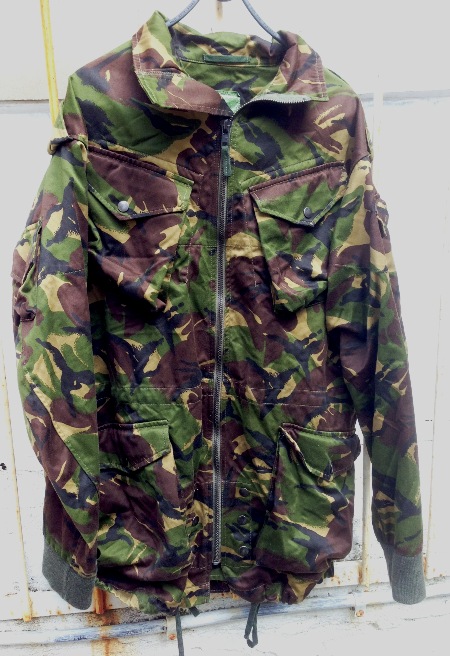 LOTS OF KIT IN STOCK
OLD SCHOOL ARCTIC WINDPROOF SMOCK AS WORN BY SAS SBS AND ARCTIC AND MOUNTAIN WARFARE CADRE c1980'S £25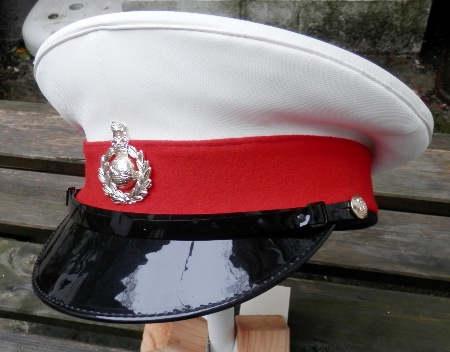 Royal Marine other ranks cap with buttons chin strap and badge all original various sizes £15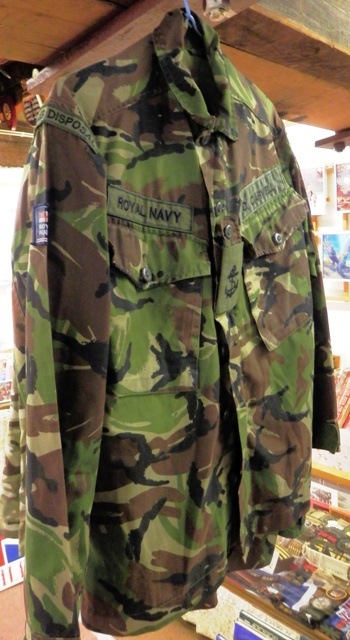 Original Royal Navy Bomb Disposal shirt as worn by a Leading Clearance Diver, rare insignia SOLD
MANY SIMILAR IN STOCK AND MTP SHIRTS ETC.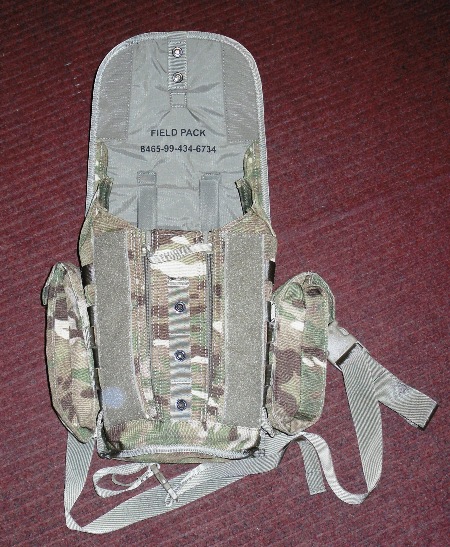 MTP Field Packs which are for GSR (gas masks) but can be used for other purposes very strong and useful £12

S10 ANTI GAS RESPIRATORS (GAS MASKS) OUT OF STOCK

LOTS OF GENUINE ISSUE KIT IN STOCK FROM ROYAL NAVY ROYAL MARINES AND BRITISH ARMY BERGANS COMBAT KIT ETC. ETC .