Rare Edwardian Garrison Staff gilt cap badge,Edward 7 cypher (1901-910) . This badge is similar to the Military Provost Staff Corps but this has no crown. Genuine cap badge
£30
Very rare Plymouth Home front enamel badge STIRRUP PUMP PROFFICIENCY button hole badge

£30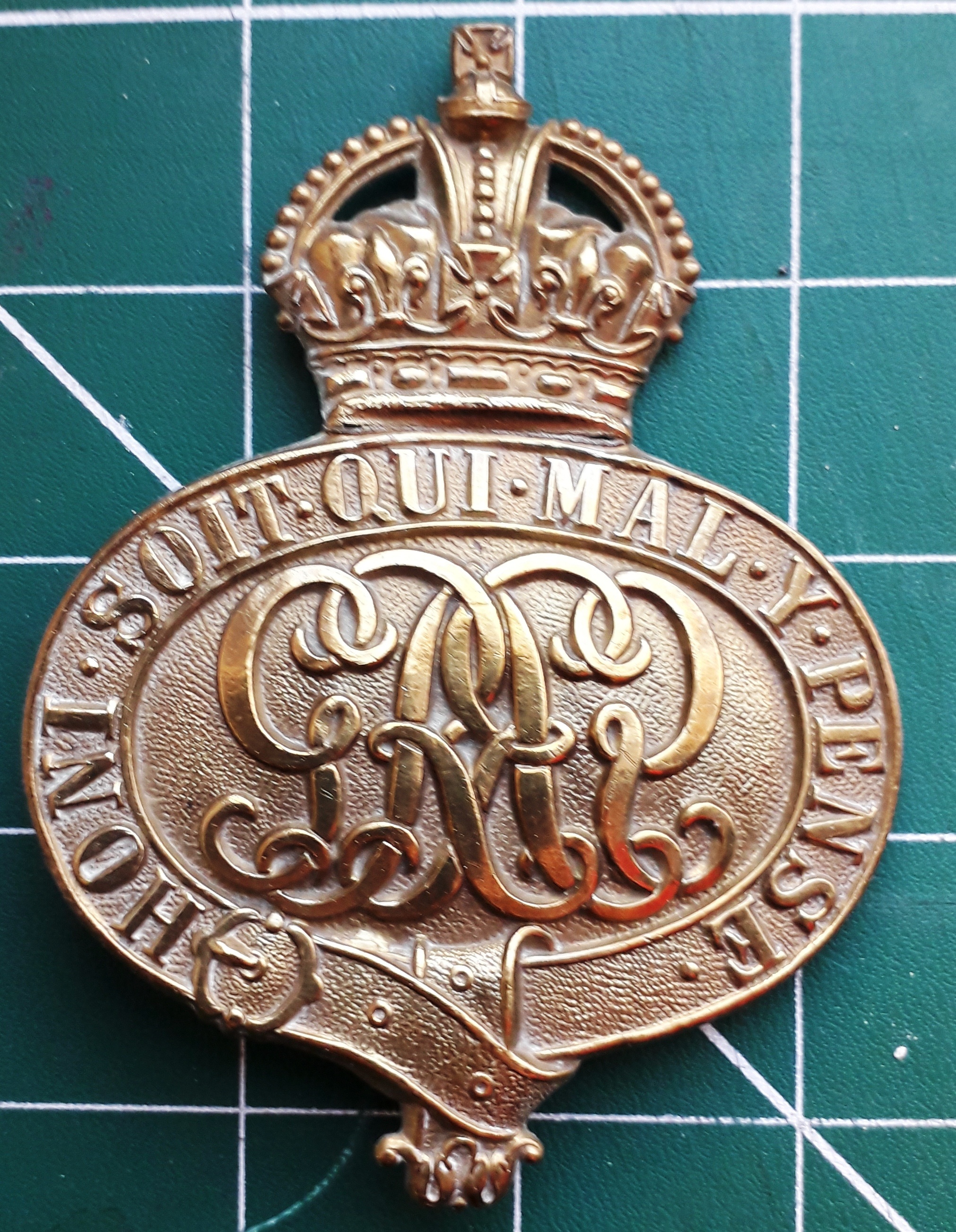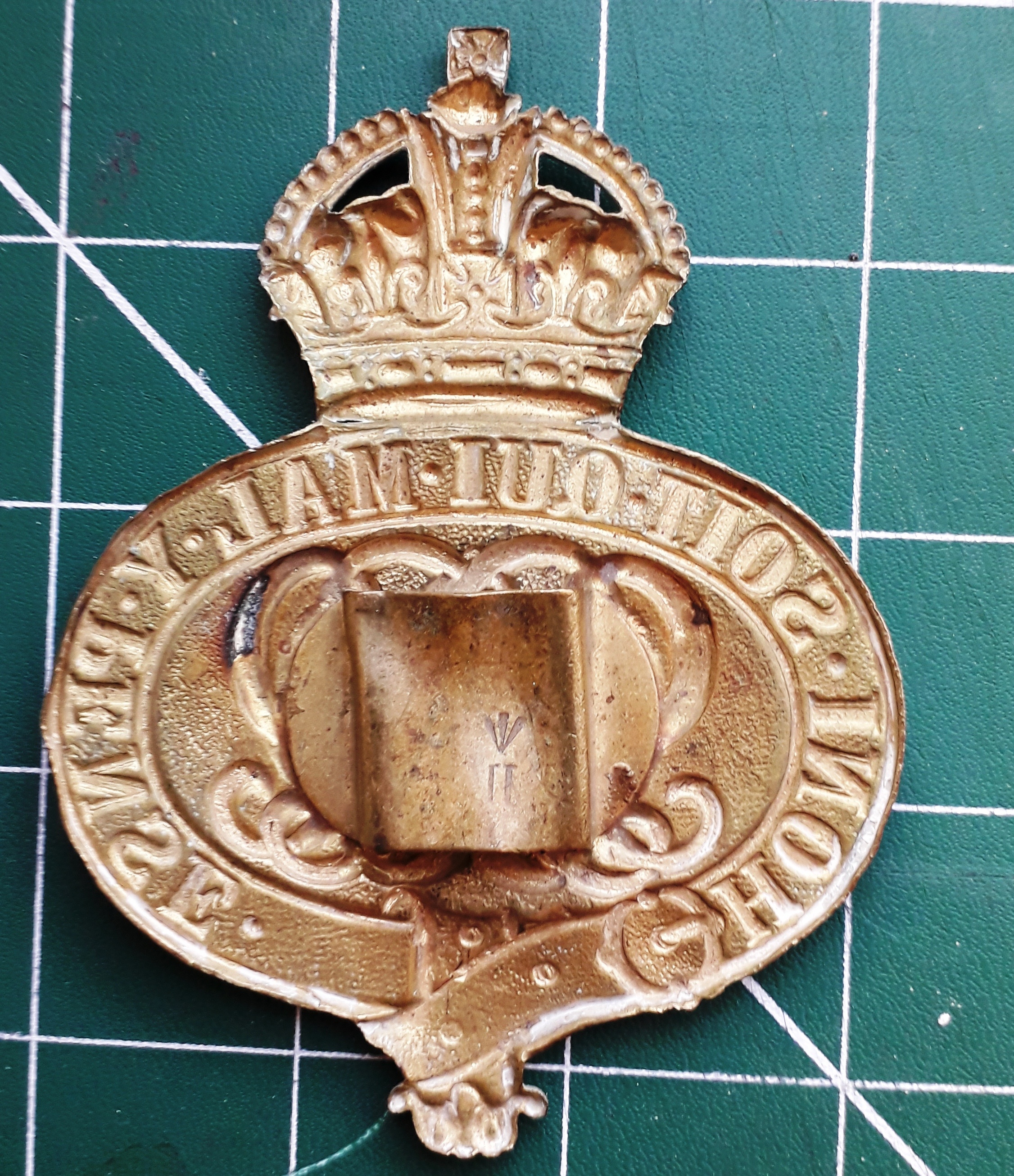 Grenadier Guards Valise badge George V issue with intertwinned letters on cypher and nicely marked to rear with a broad arrow Government mark and date letters 11
£50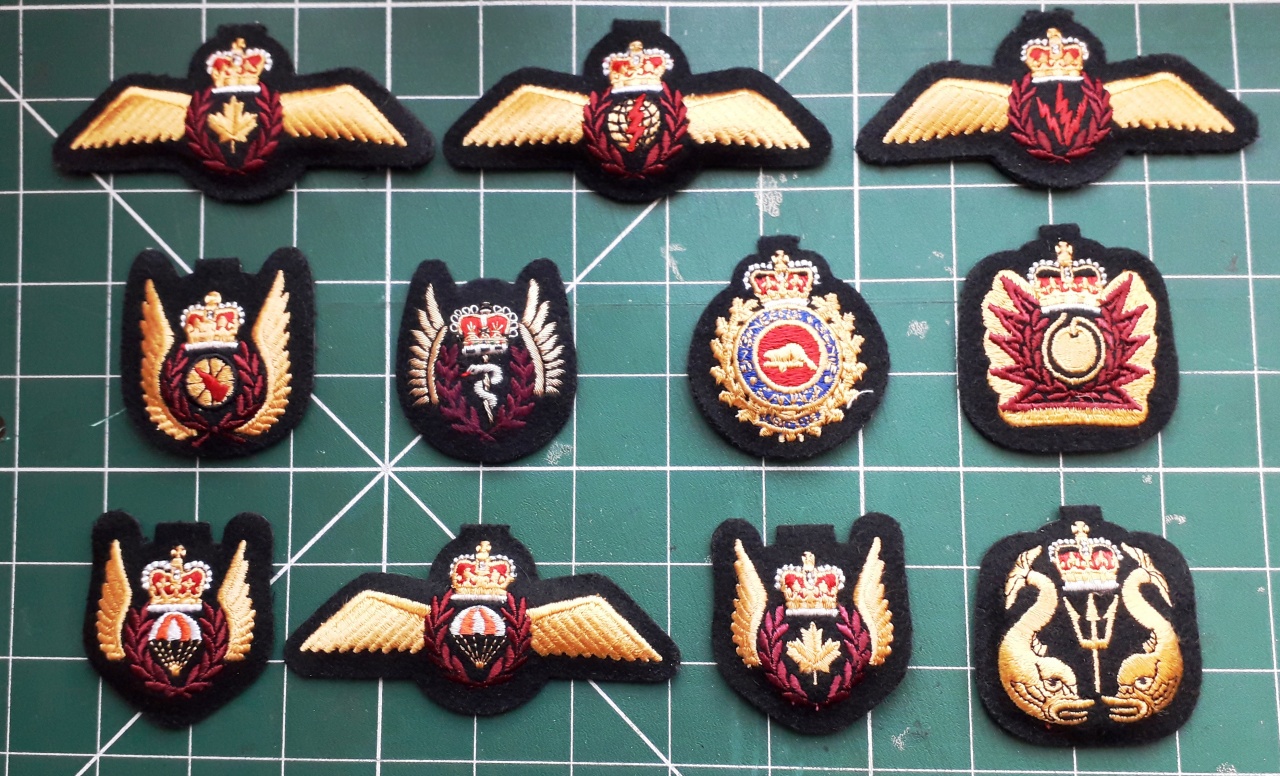 Selection of Canadian Armrd forces insignia

£5 each

Army Catering Corps Officers gilt cap badge J R GAUNT LONDON marked

£10
Pair of new Future Army dress (FAD) Special Air Service collar badges with pin and clasp fittings

£10

Original Grenadier Guards shoulder titles
£10 pair
1st Guards Infantry Brigade
RESERVED
Guards Armoured Division
RESERVED
A good selection of old Merchant Navy shoulder boards £5 each with a brass Merchant Navy button (anchor through naval crown )attached.
£5 each
2 long lengths of Chief Officer 4 rings gold wire sleeve lace
£10
2 lengths of 1st officers gold wire sleeve lace
£10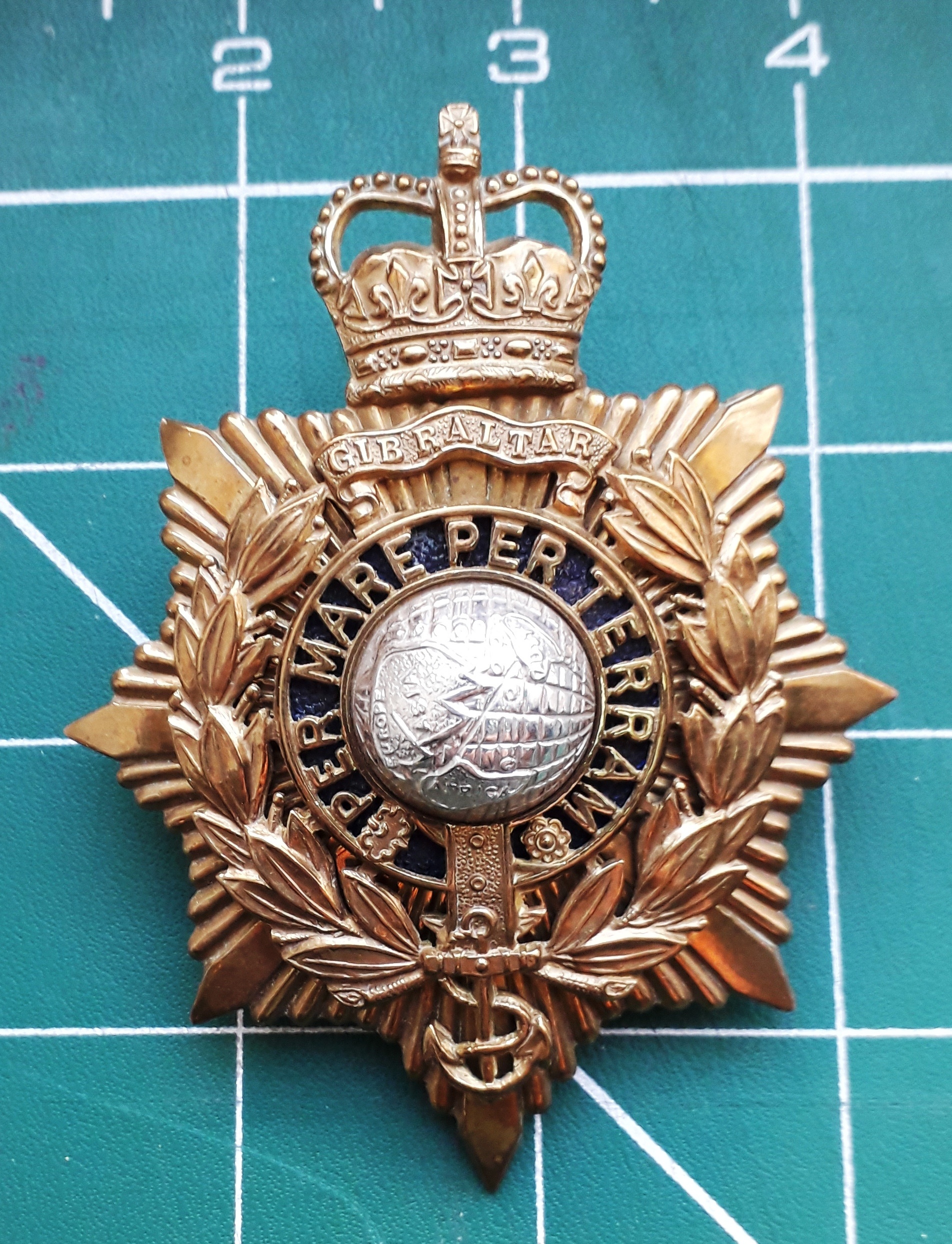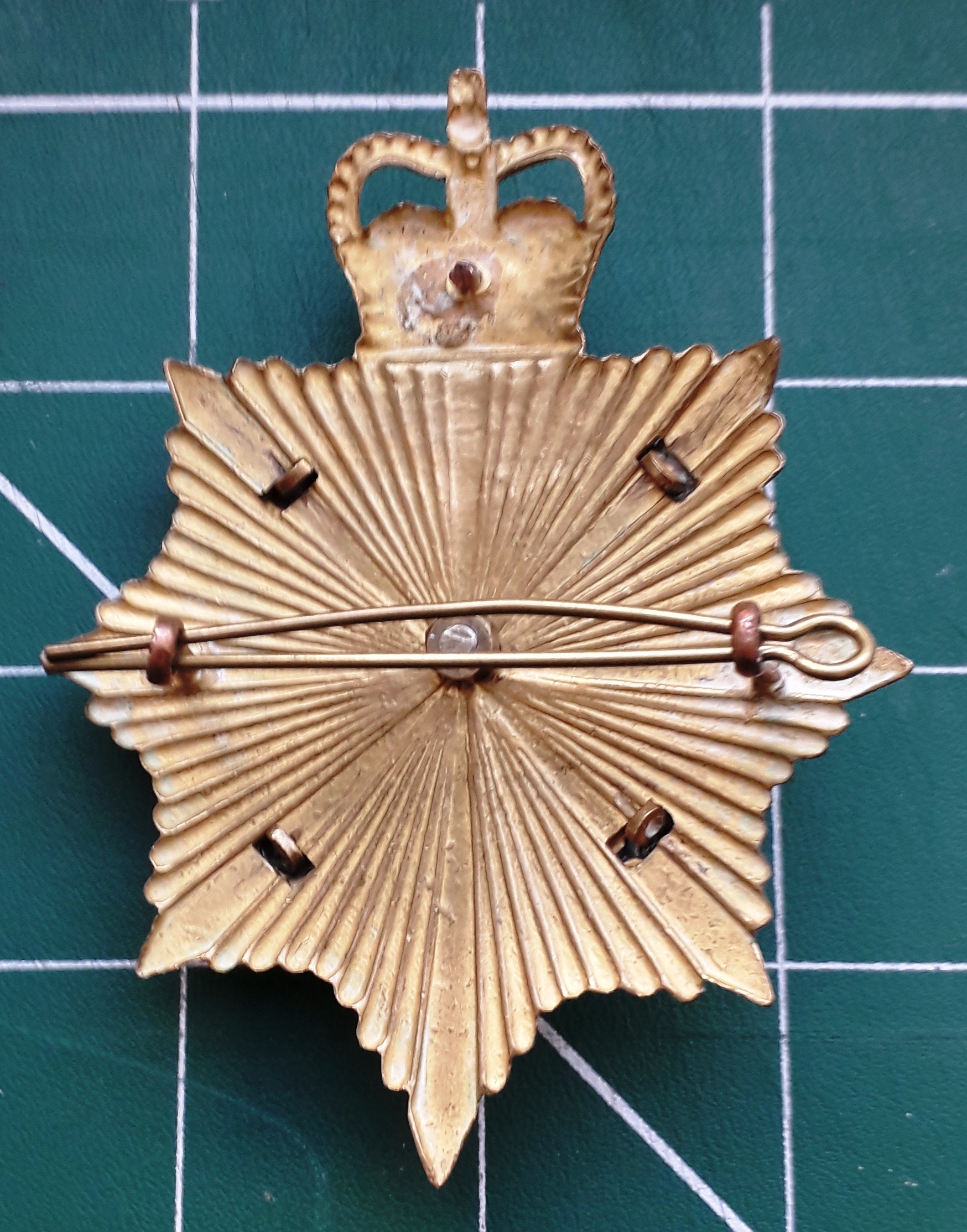 ROYAL MARINES OFFICERS GILT AND ENAMEL HELMET PLATE
Current issue multi part construction worn on the white Wolsey type pith helmet

£100

Grenadier Guards Cap Badges

Kings Crown Warrant Officers gilding metal with silver GR cypher reversed and attached to the ball
RESERVED
Queens crown Warrant Officers possibly Commisioned Quartermasters
£50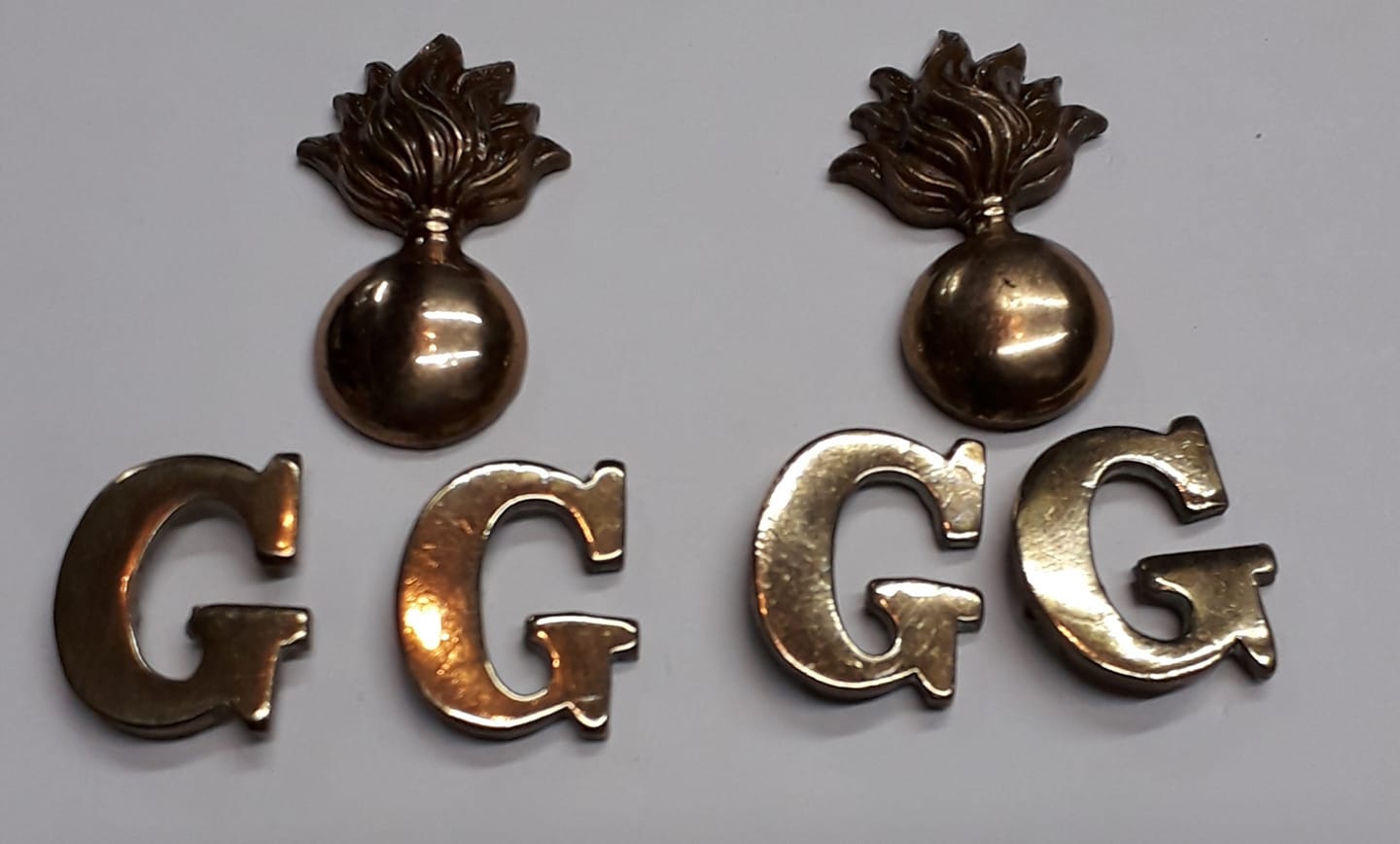 Scarce pre 1920 Grenadier Guards brass shoulder titles. The small grenade was replaced by the Royal Cypher after 1920, see Westlake badge 709
£20 pair
A very rare WW1 H.M. TRANSPORTS Naval officers cap badge.
£60
Perspex sweetheart badge for Merchant Navy made from an old brass button most probably WW2

£10
Selection of Genuine Royal Navy Insignia
£5 each
5th Dragoon Guards belt and pouch
£75
Early British Army black leather pouch no internal fittings.marked inside 35 (twice) brass fittings and stud securing arrangement attached to white leather cross belt.
Pouch has a Kings Crown 5th Dragoon Guards pouch badge attached by 2 long bolts, no nuts and pouch has 2 other holes where an early badge has been affixed. Only Heavy Cavalry wore devices on the pouch. A pre WW1 cavalry item.
A very nice early Slade Wallace type leather belt c 1900 that has been modified later for ceromonial purposes note later RAOC markings. Original Victorian belt buckle with R & J PULLMAN Ltd London and Goadalming markings to the Brass Buckle. Very good long length 44 inches RARE
£50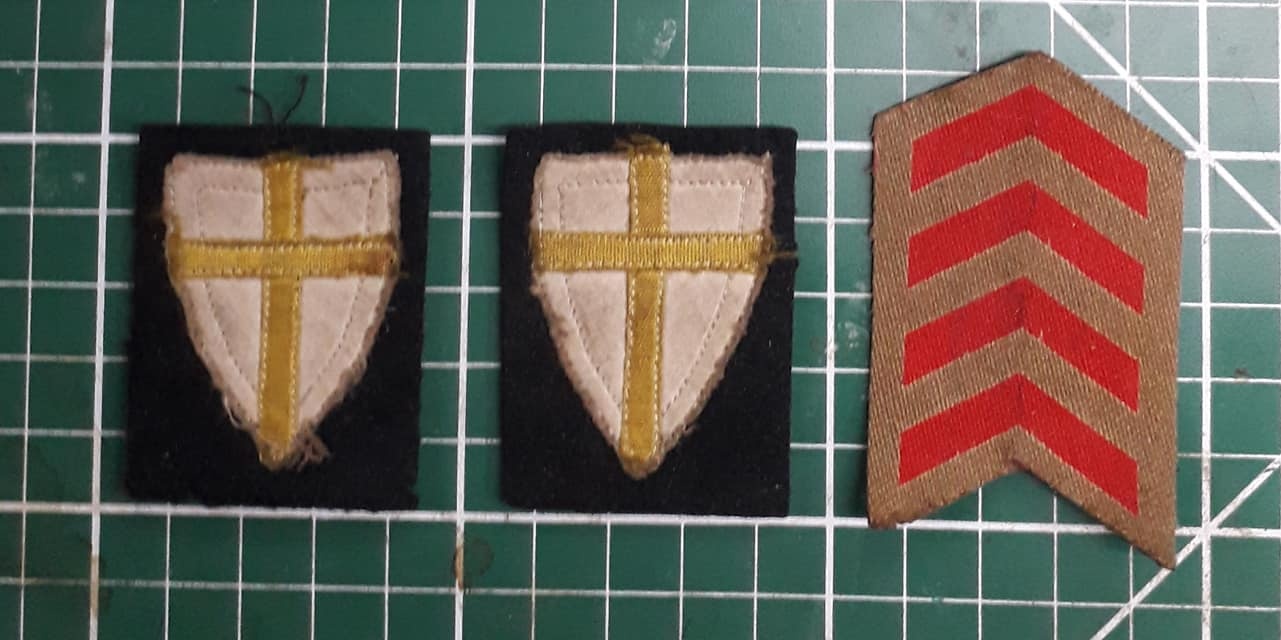 Pair of genuine WW2 formation signs £20 the pair. Printed WW2 service stripes £10