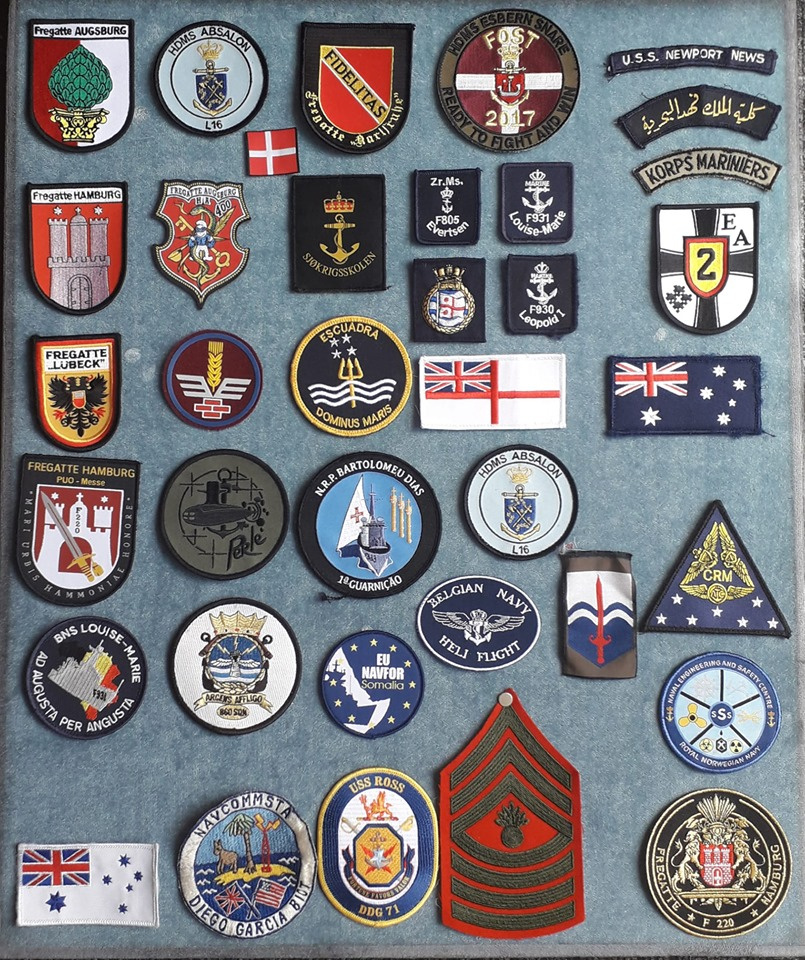 Selection of badges in stock

£5 each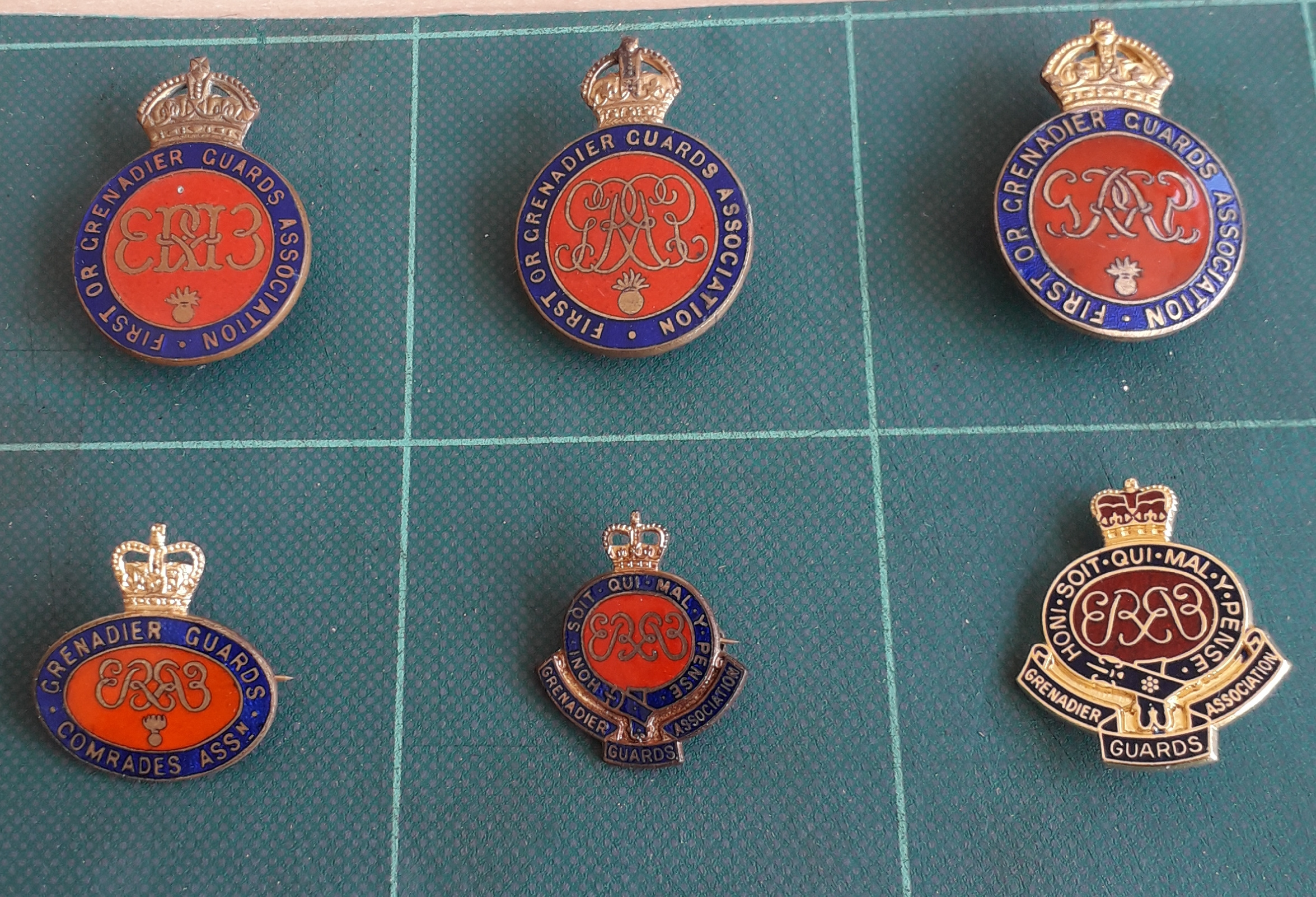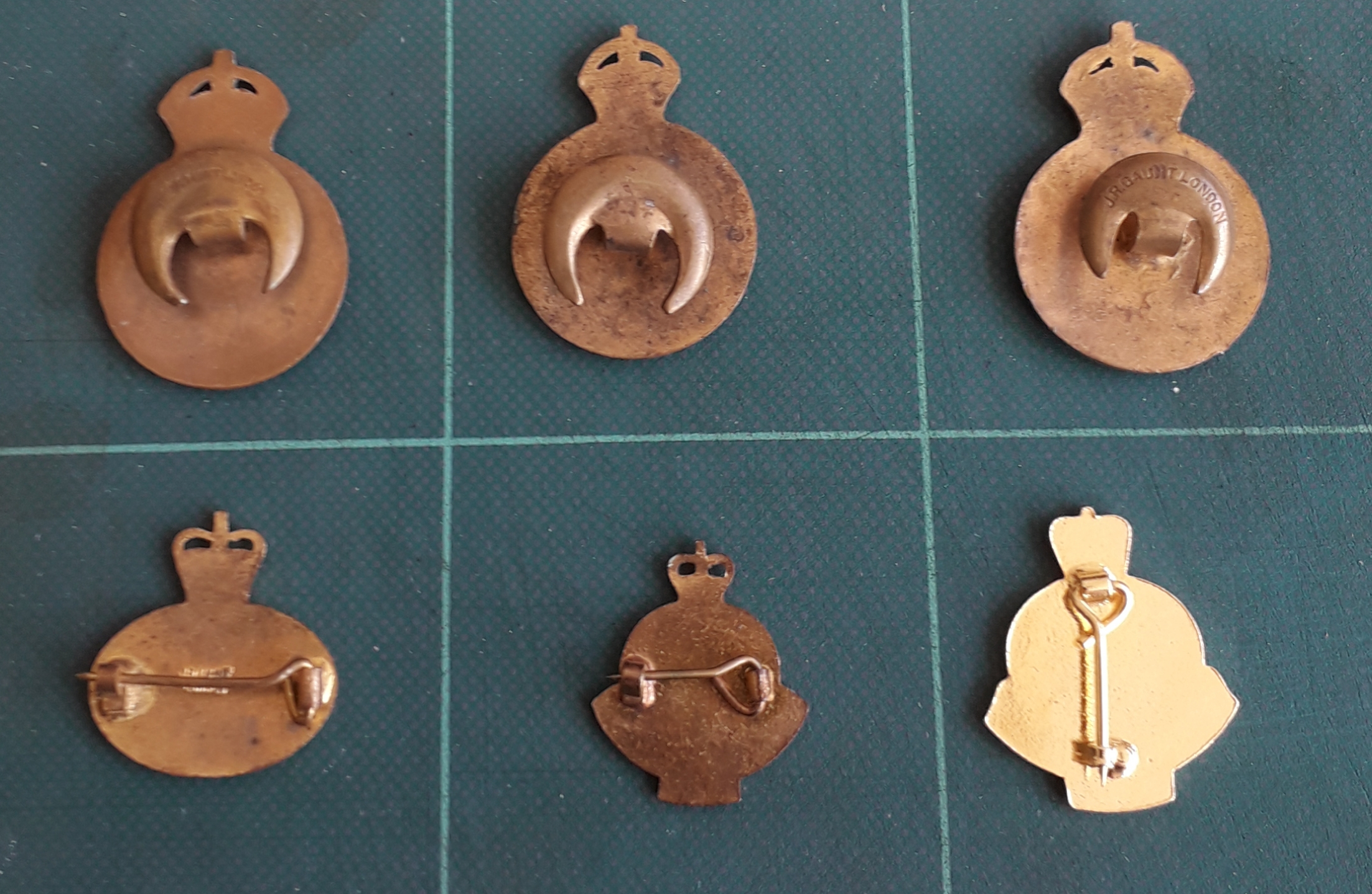 Collection of Greadier Guards Association enamel badges
Edward 7 SOLD
George 5 £25
George 6 £25
ER2 oval £10
ER2 £6 each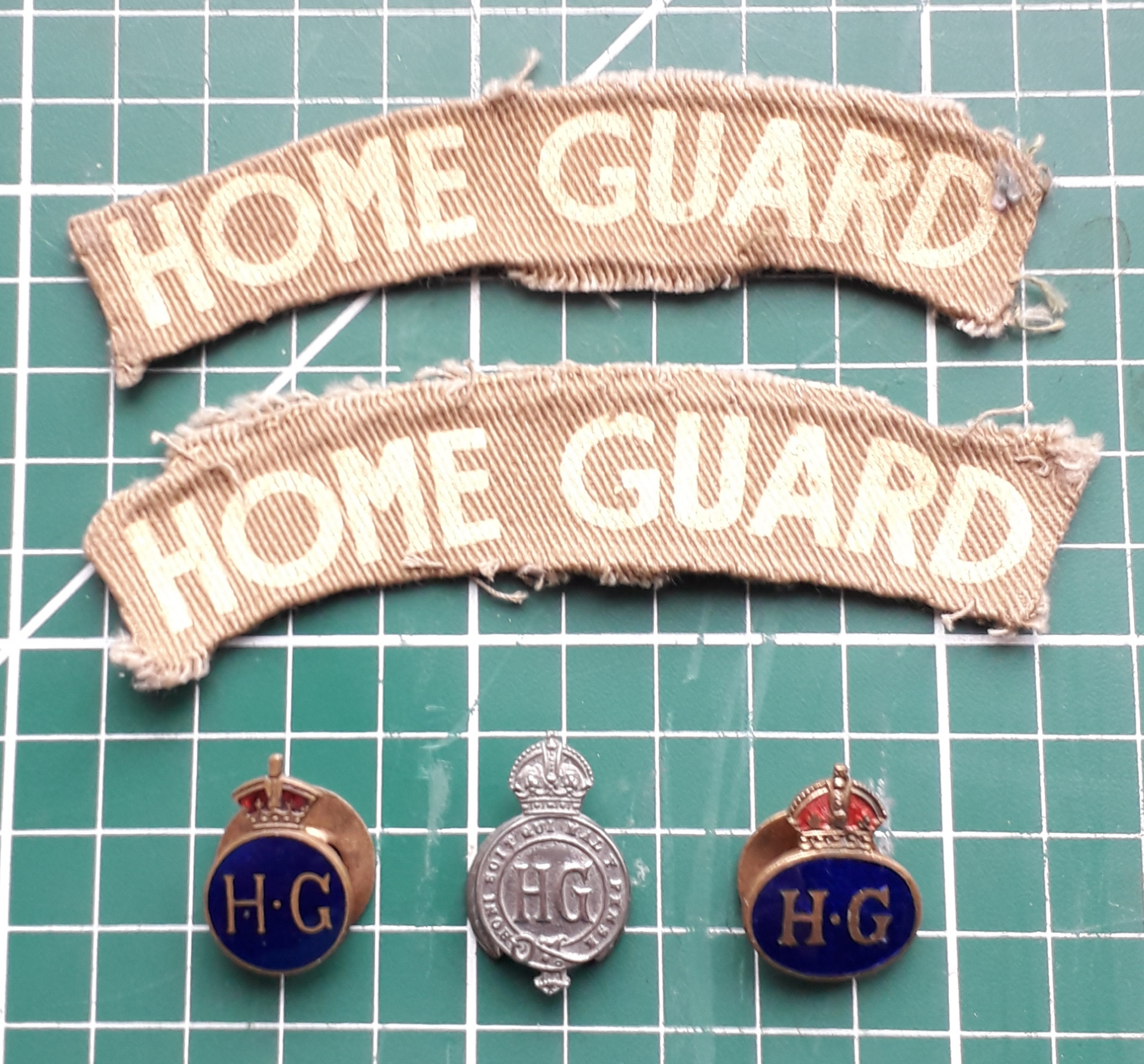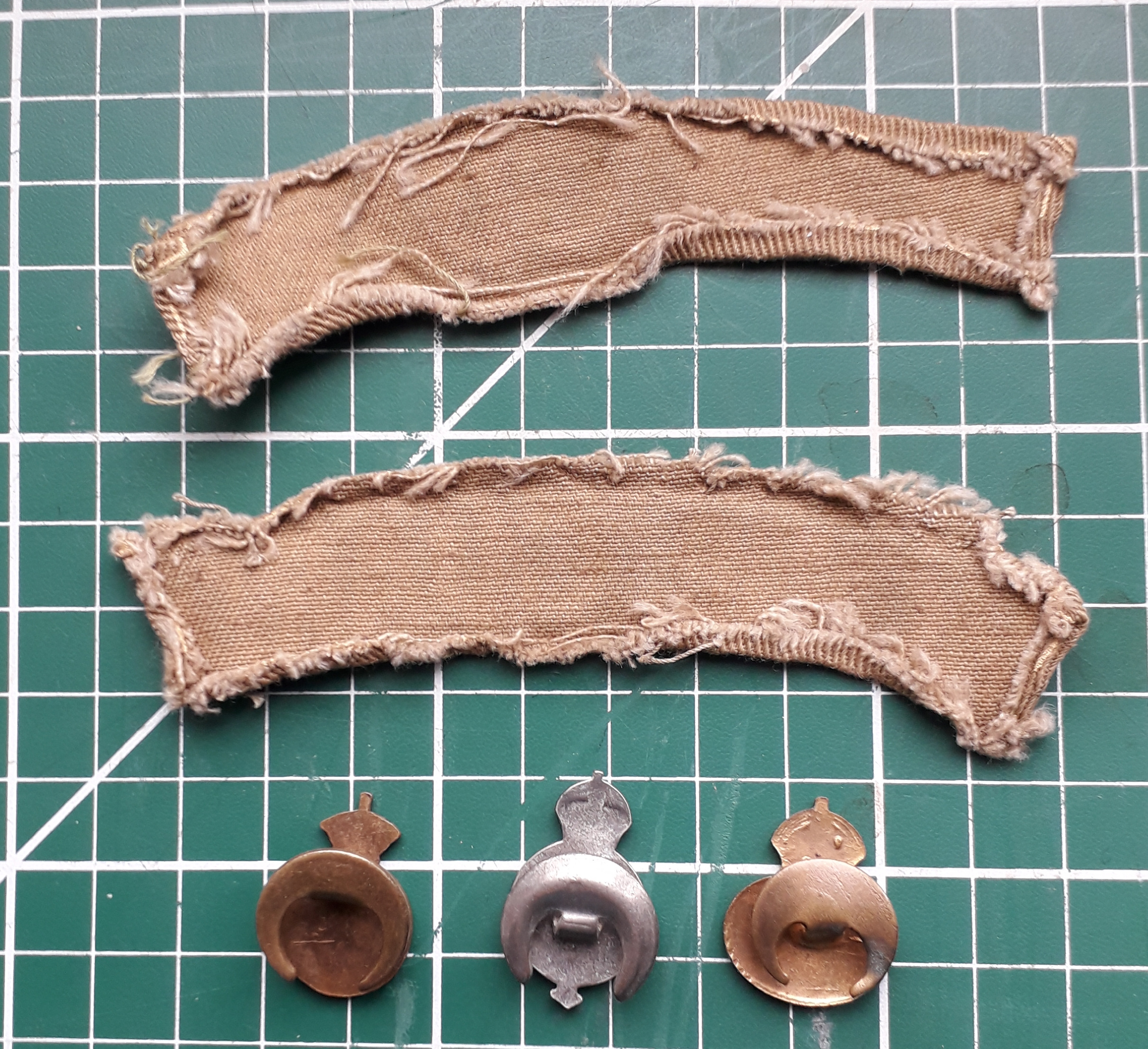 Pair of genuine WW2 print HOME GUARD shoulder tiltles £30
Home Guard button hole badges £10 each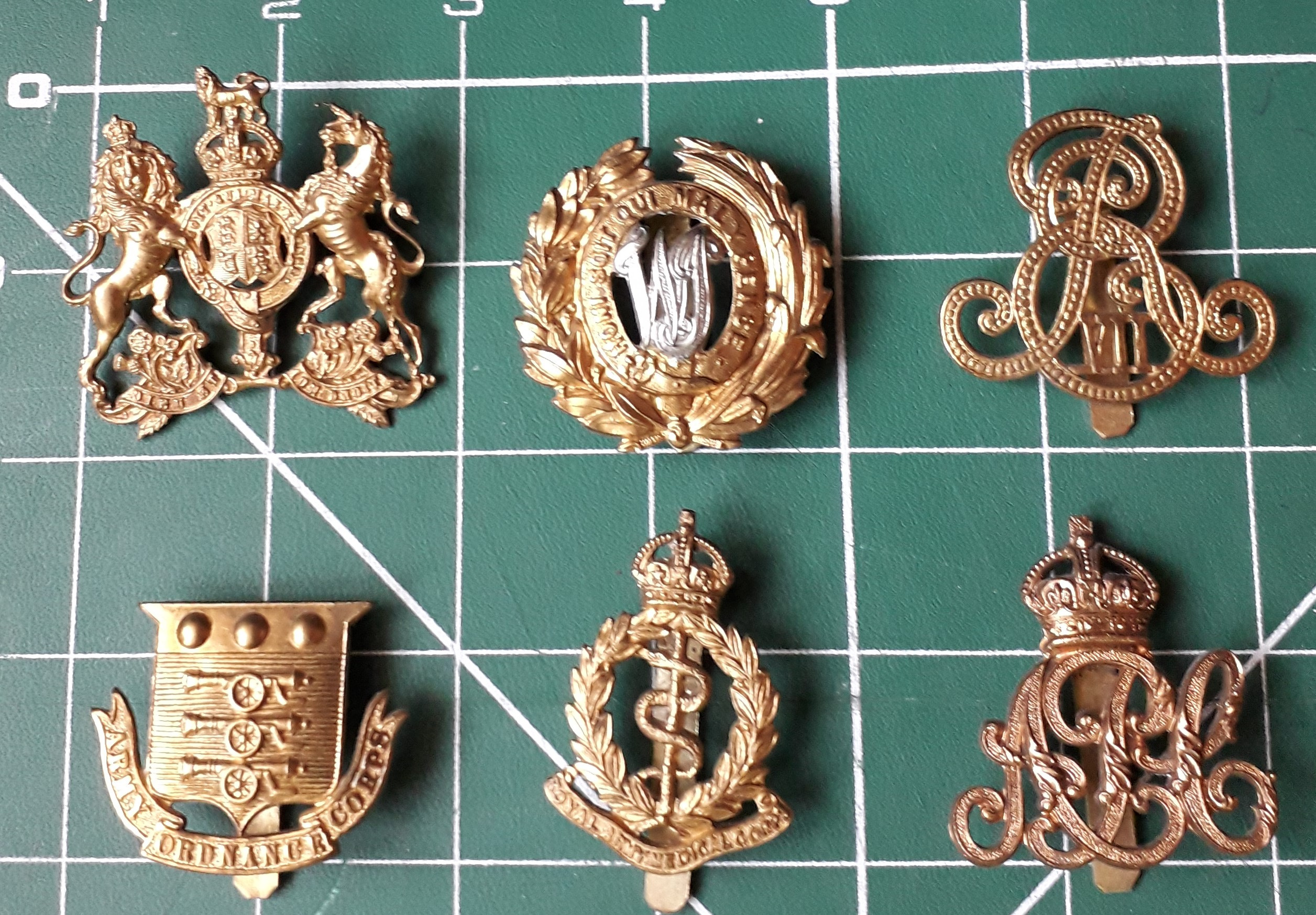 6 genuine british army cap badges c 1904 from a mounted collection
Royal Garrison Regiment or Royal Reserve Regiment £30
British West Indies Regiment (disbanded 1927 ) £30
Edward 7 Garrison Staff £30
Army Ordnance Corps £20
Royal Army Medical Corps £20
Army Pay Corps £20
All guaranteed original badges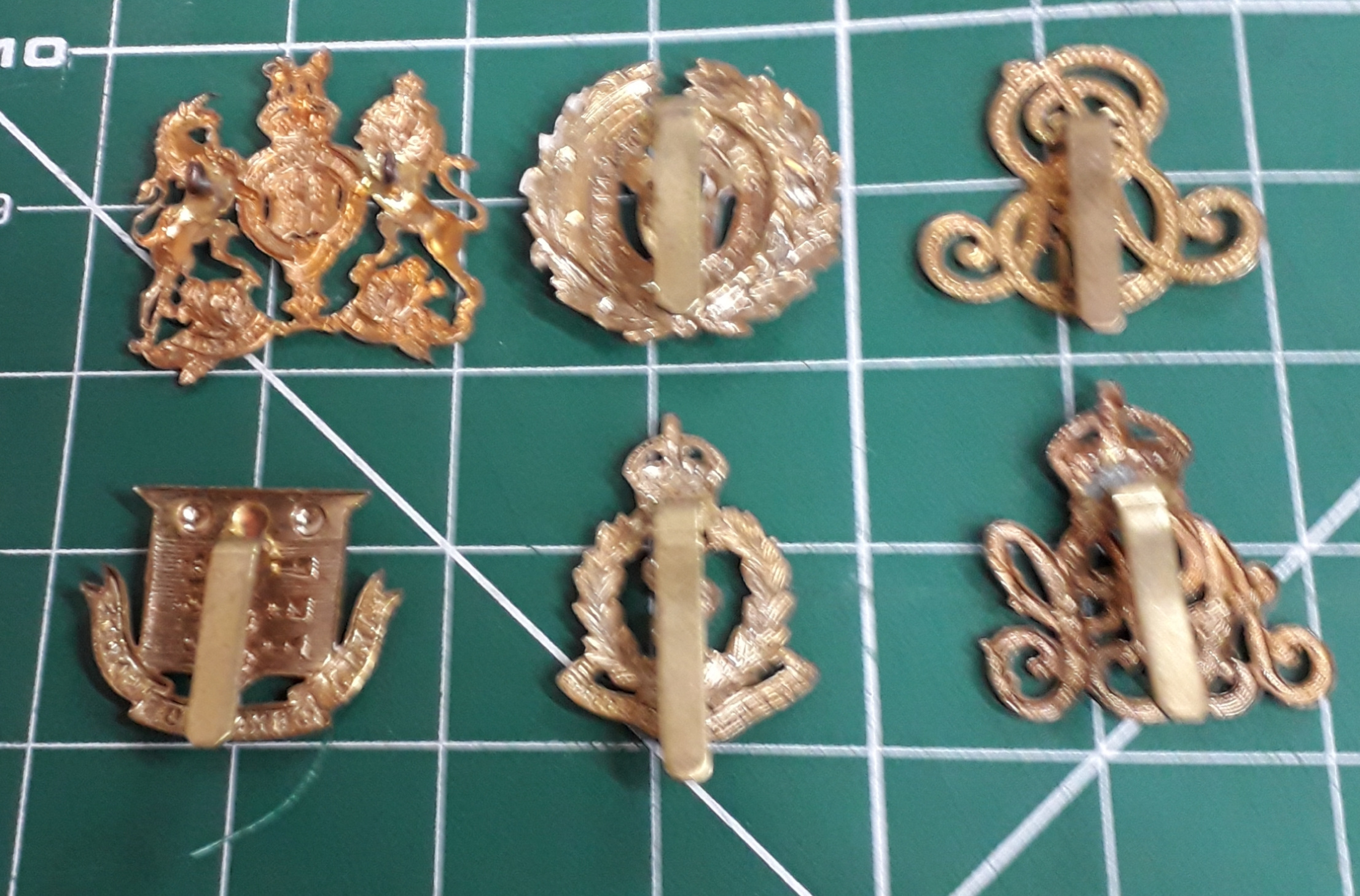 Genuine old Royal Marine specialisation or branch badge for a 3rd Class Landing Craft Marine. c 1950 large size of gold wire badge for number 1's blue badge SOLD

Note large size of the Khaki badge for the No.5 stone jacket
£15

Good selection of original Diving insignia from a recently retired Chief Petty Officer Clearance Diver.
Defence Diving School cap tally

£10
All other badges £5 each, red and Russian badges SOLD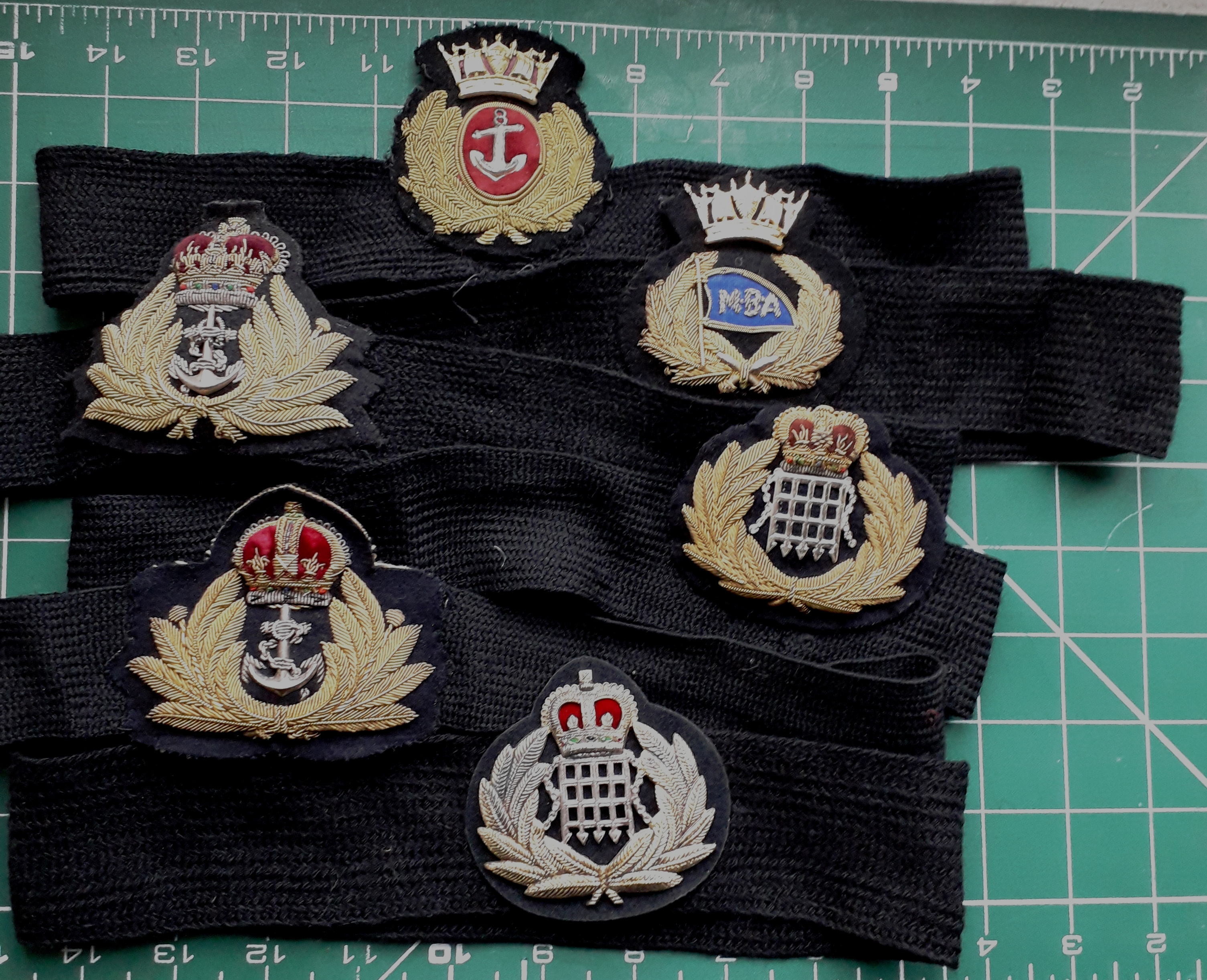 Genuine Naval cap badges on cap bands
Merchant Navy £20
Royal Navy Officers Queens crown £20
MBA Marine Biology Association ( Plymouth ) £25
HM Customs and Excise £20

Royal Navy Officers Kings crown WW2 £30
HM Customs and Excise £20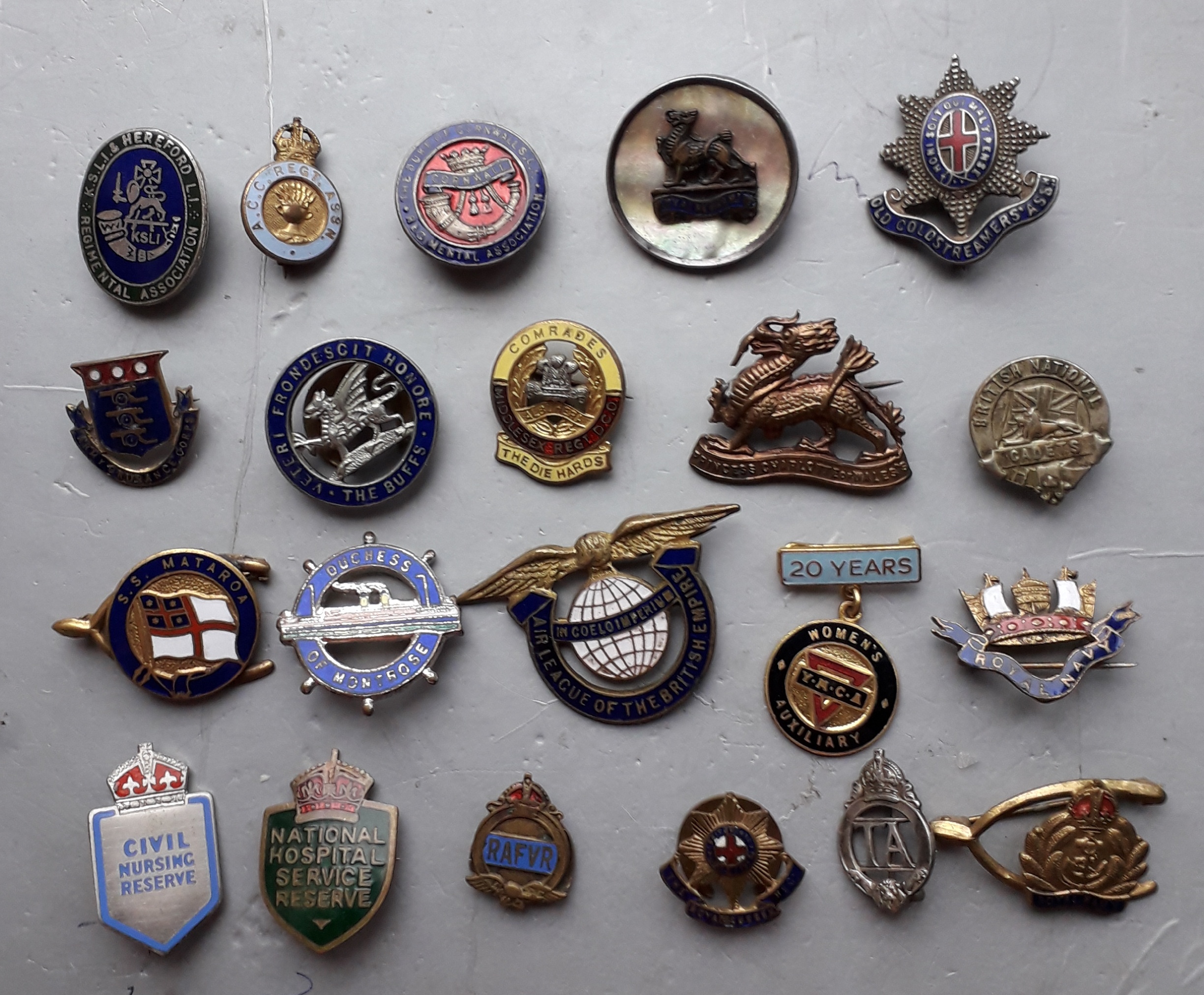 A selection of enamel and other regimental type badges in stock all £10 each.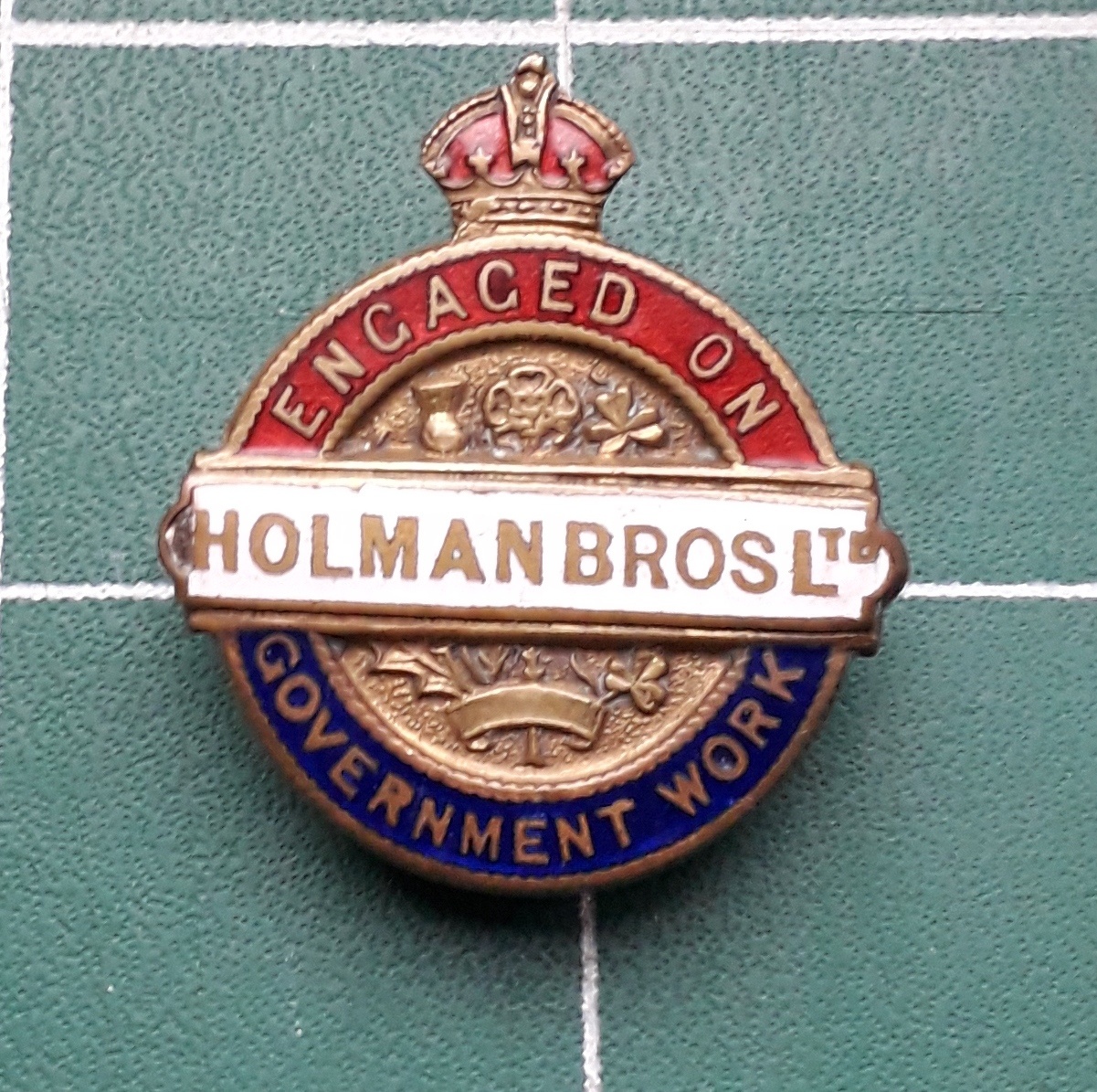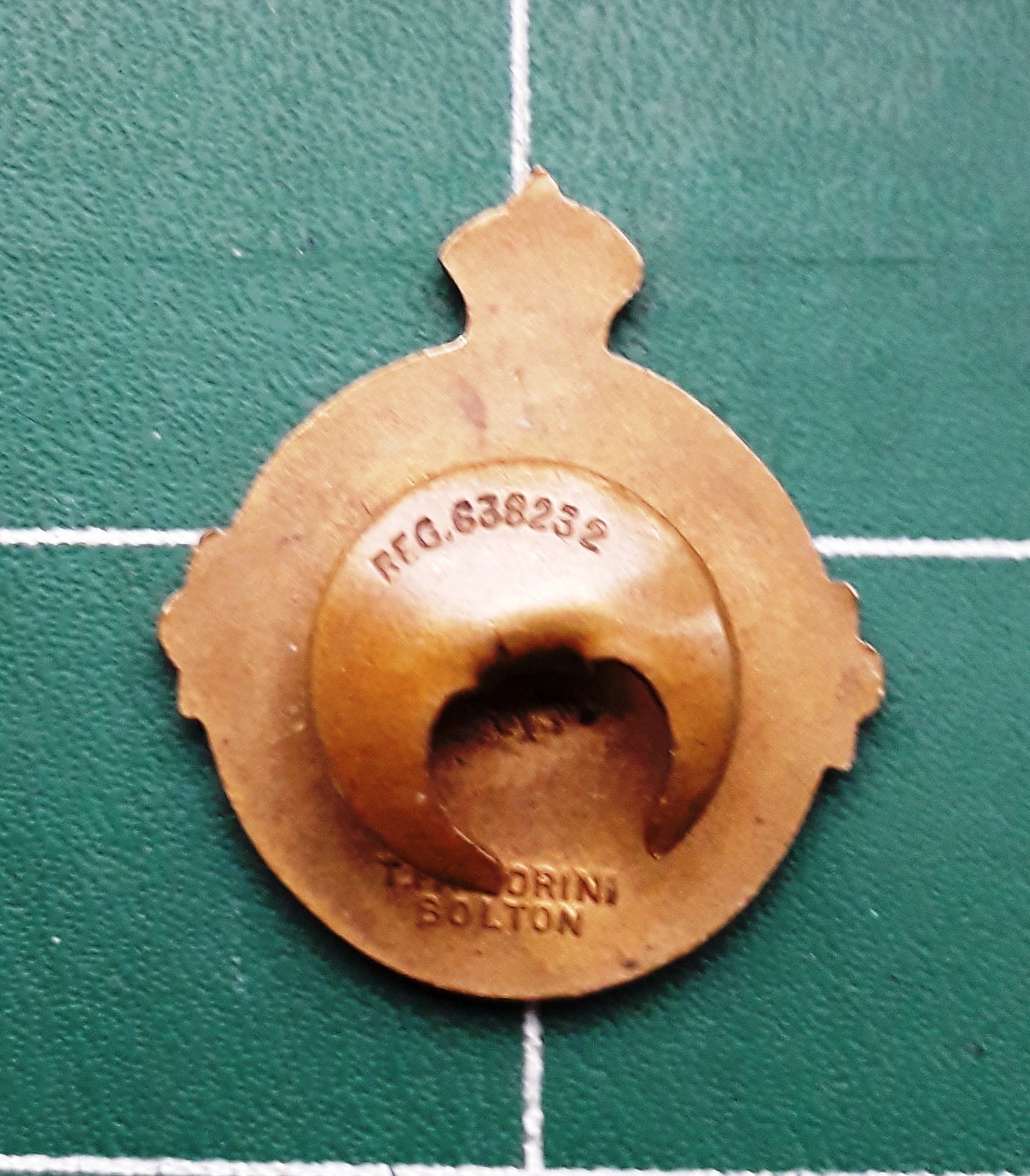 Very rare WW1 home front enamel badge.Engaged in Government Work. Holman Brothers was a small engineering works in Camborne Cornwall specialising in Mining equioment and compressors .No dmage and buttonhole crecent type fixing SOLD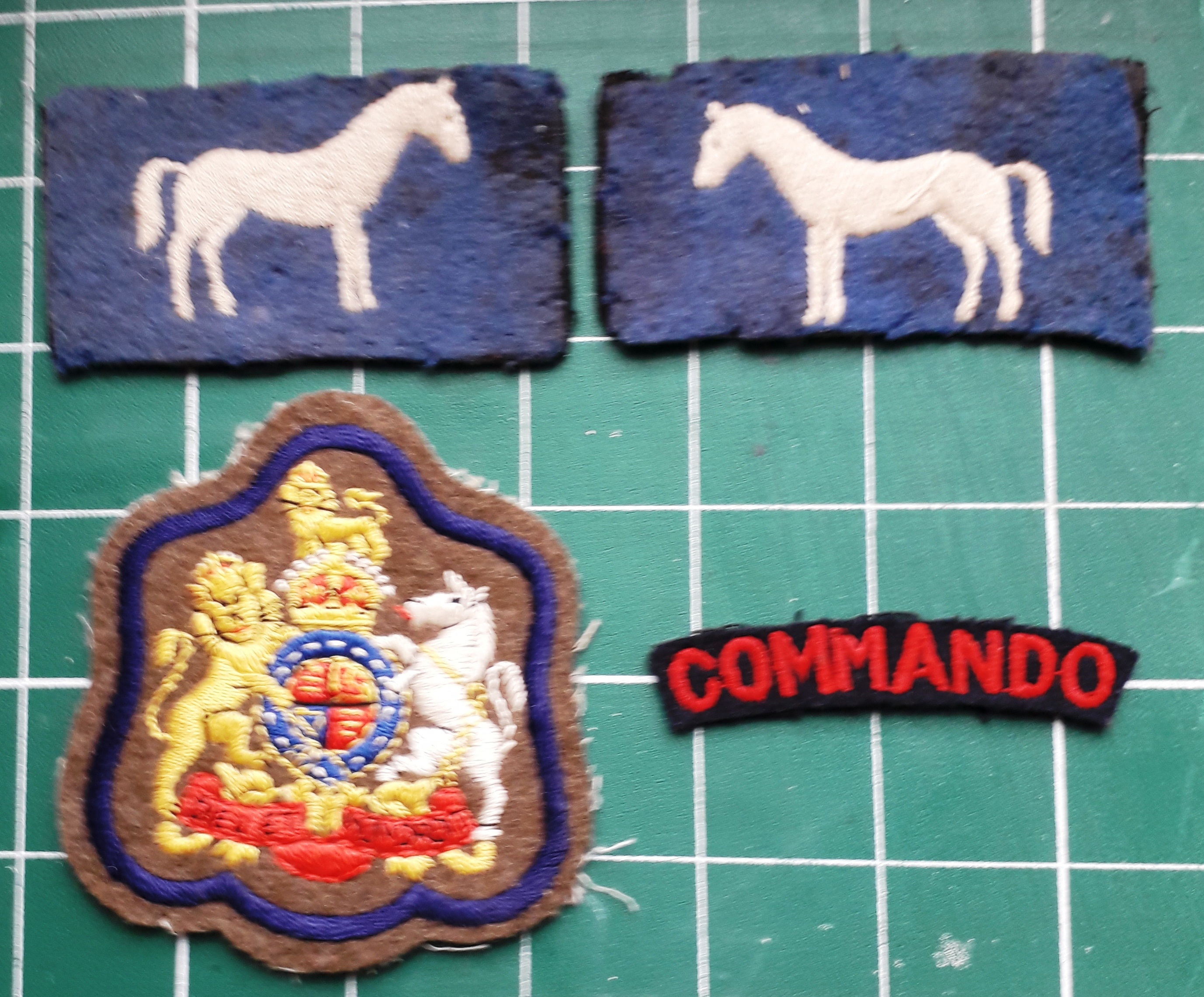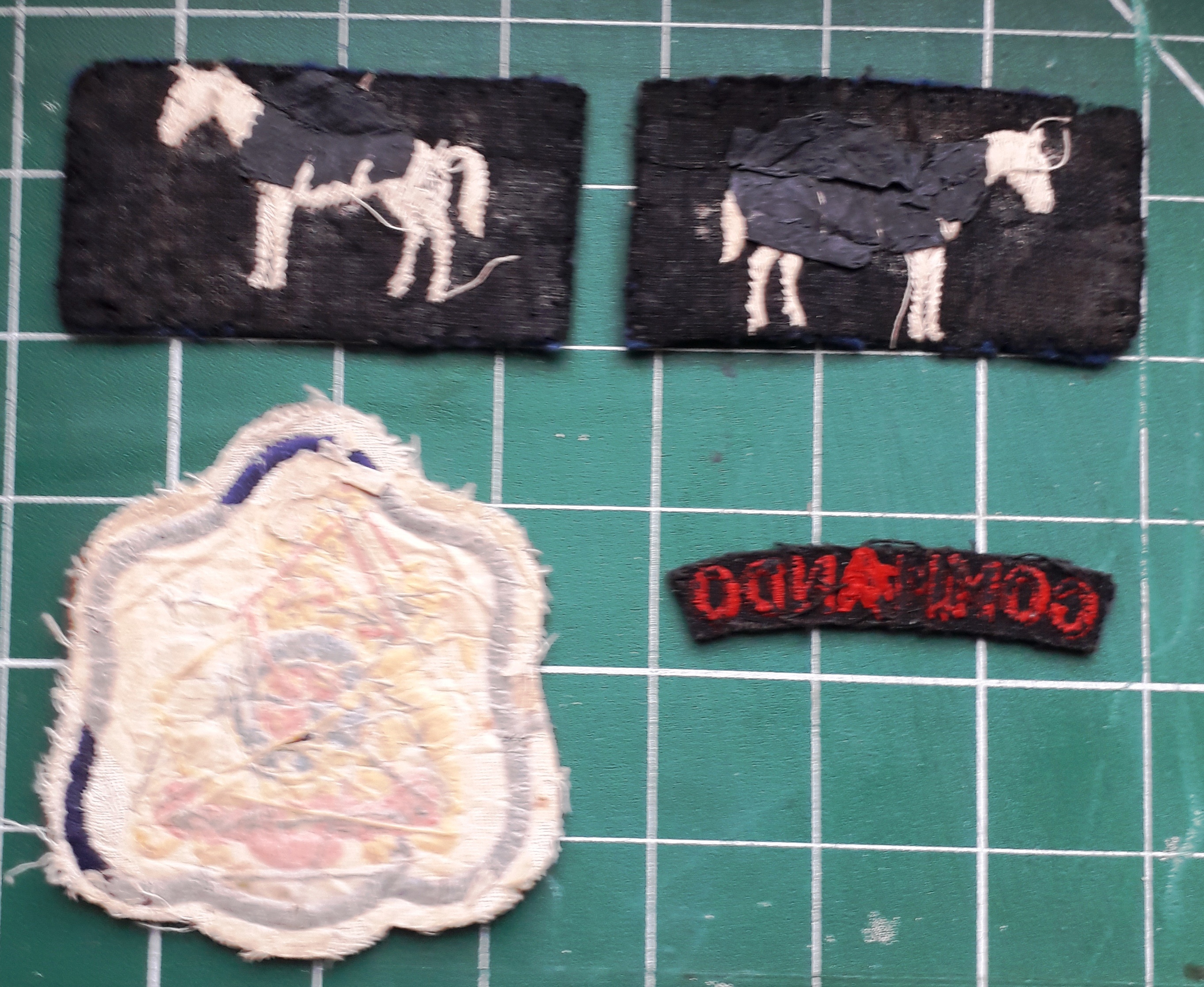 Nice original cloth insignia.
Pair of 26th Royal Engineers Group white horse formation signs
£25 the pair
Kings Crown warrant officers arm badge

£8
Commando shoulder title

£20
Rare Edwardian Garrison Staff gilt cap badge,Edward 7 cypher (1901-910) . This badge is similar to the Military Provost Staff Corps but this has no crown. Genuine cap badge
£30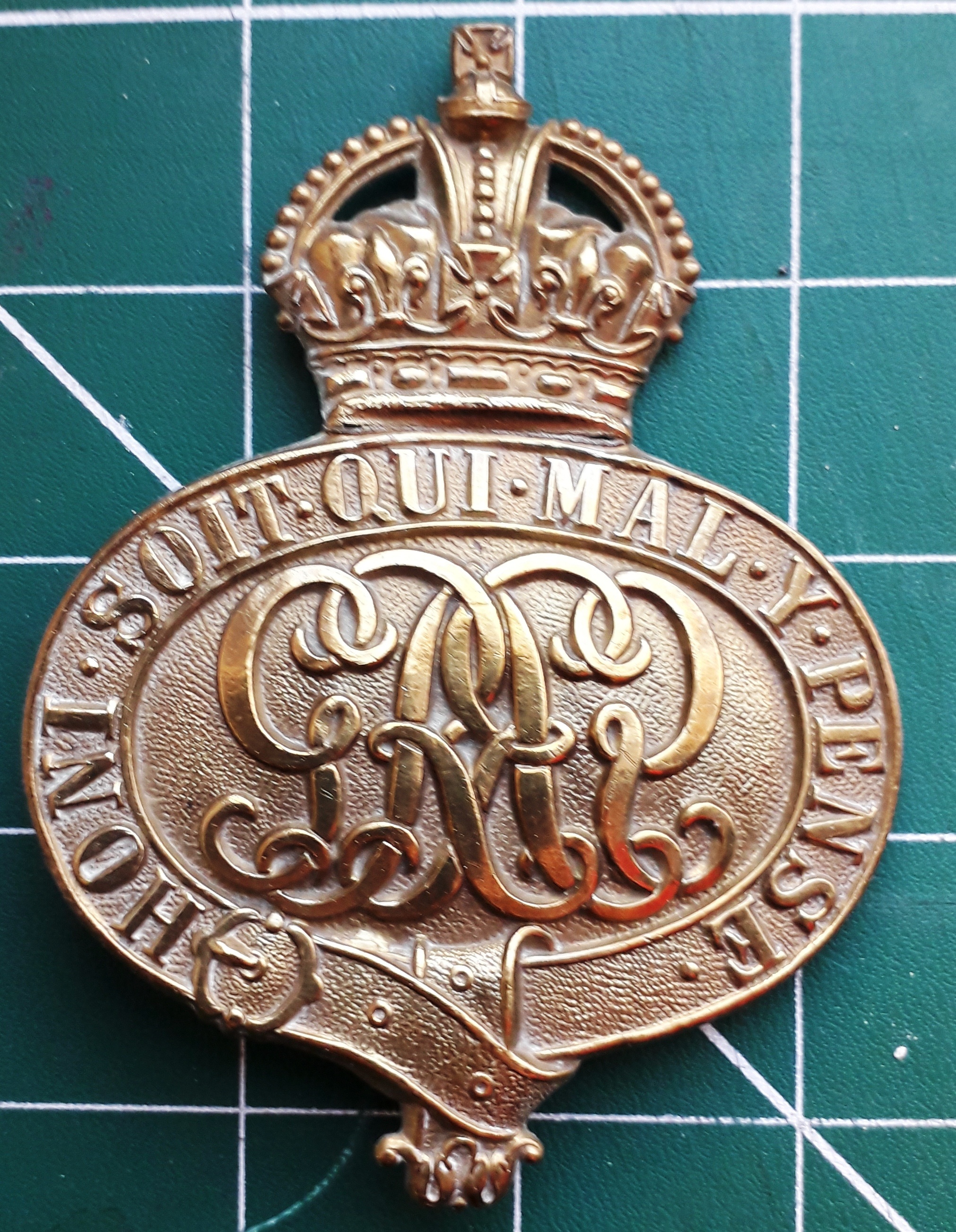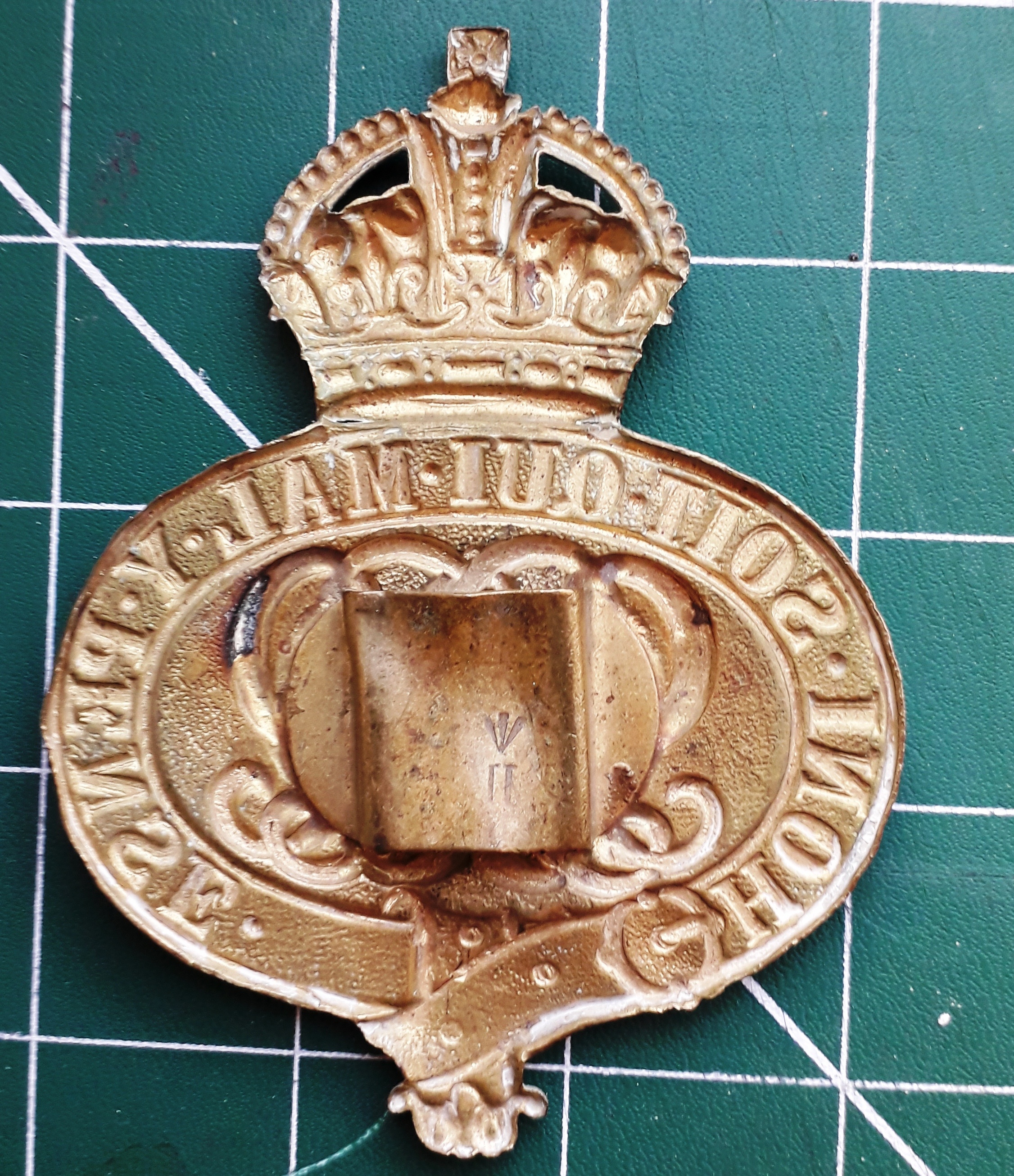 Grenadier Guards Valise badge George V issue with intertwinned letters on cypher and nicely marked to rear with a broad arrow Government mark and date letters 11
SOLD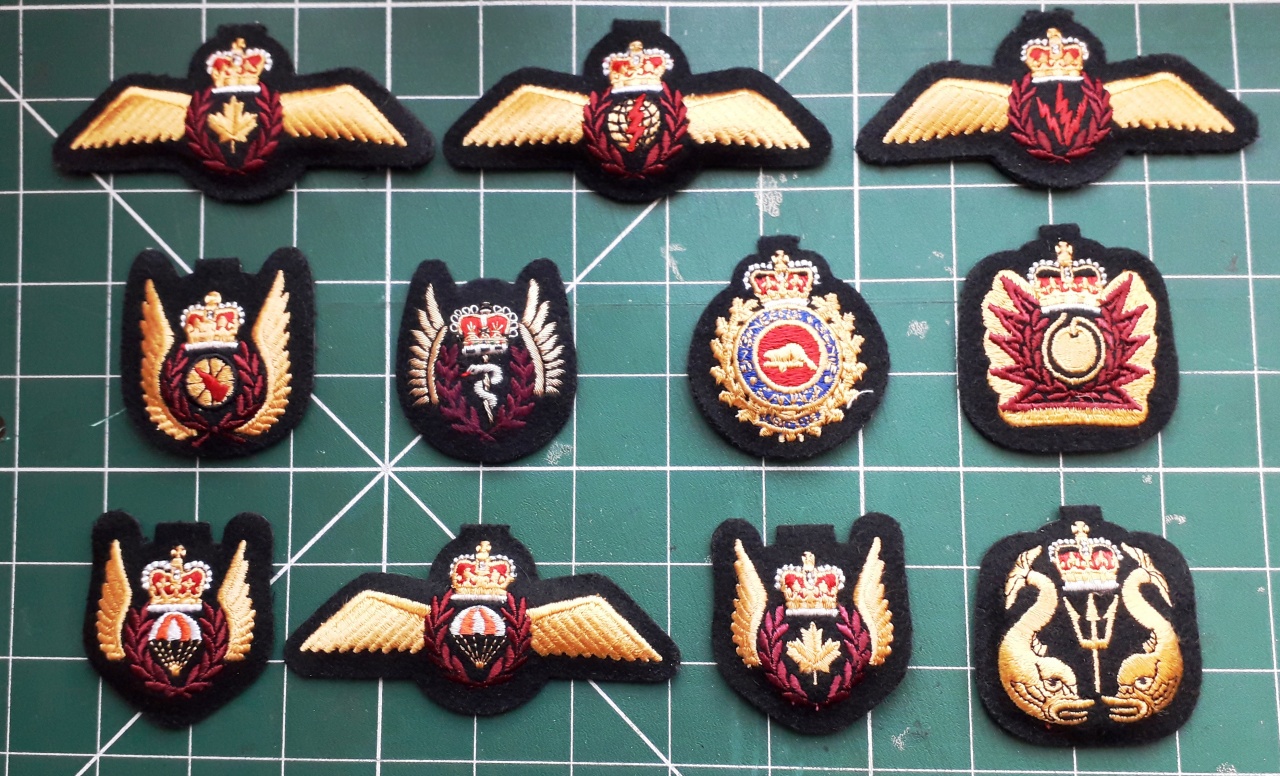 Selection of Canadian Armrd forces insignia

£5 each

Army Catering Corps Officers gilt cap badge J R GAUNT LONDON marked

£10
Pair of new Future Army dress (FAD) Special Air Service collar badges with pin and clasp fittings

£10

Original Grenadier Guards shoulder titles
£10 pair
1st Guards Infantry Brigade
£10

Guards Armoured Division
SOLD

A good selection of old Merchant Navy shoulder boards £5 each with a brass Merchant Navy button (anchor through naval crown )attached.
£5 each
2 long lengths of Chief Officer 4 rings gold wire sleeve lace
£10
2 lengths of 1st officers gold wire sleeve lace
£10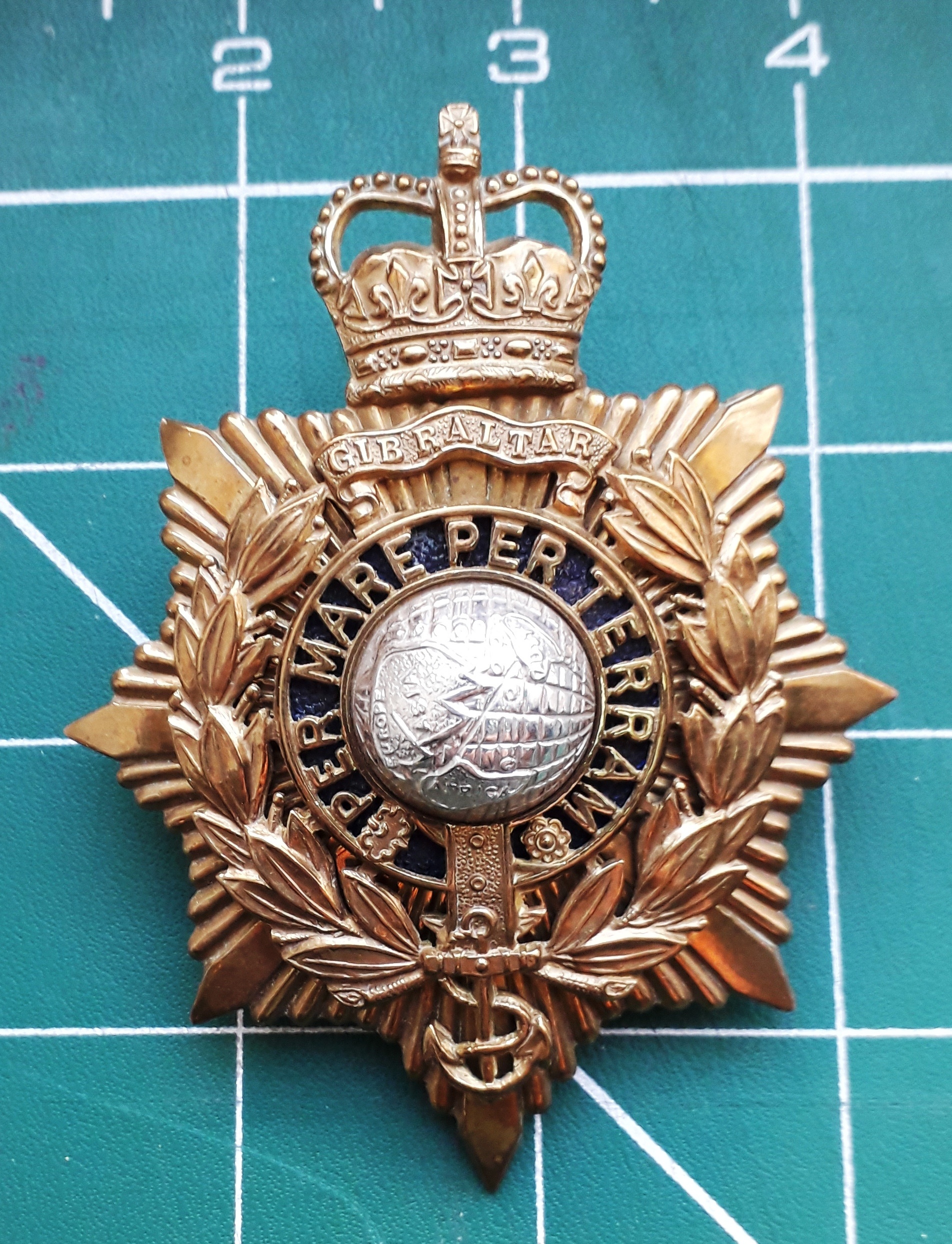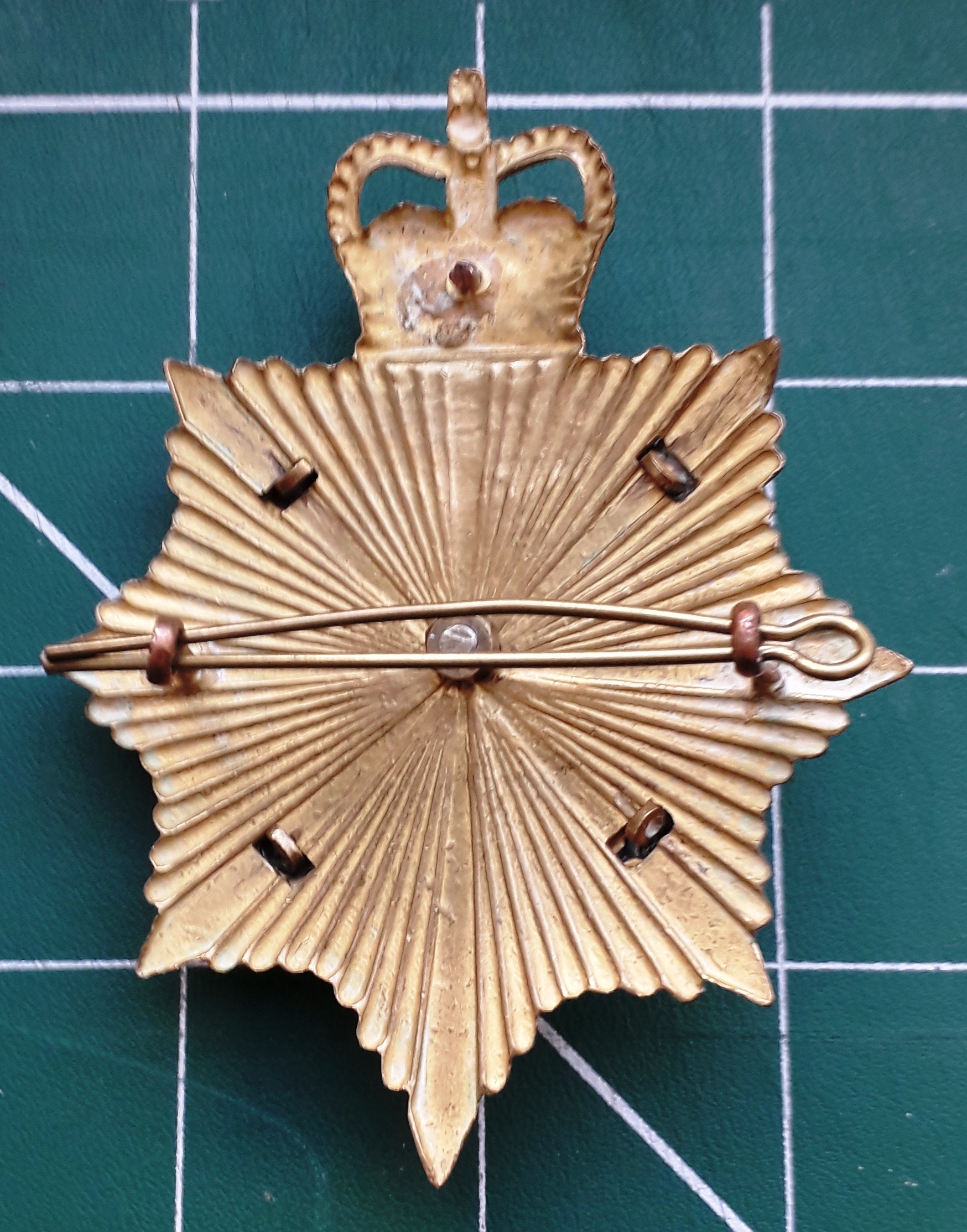 ROYAL MARINES OFFICERS GILT AND ENAMEL HELMET PLATE
Current issue multi part construction worn on the white Wolsey type pith helmet

£100

Grenadier Guards Cap Badges

Kings Crown Warrant Officers metal with silver GR cypher reversed and attached to the ball
SOLD
Queens crown Warrant Officers possibly Commisioned Quartermasters
£40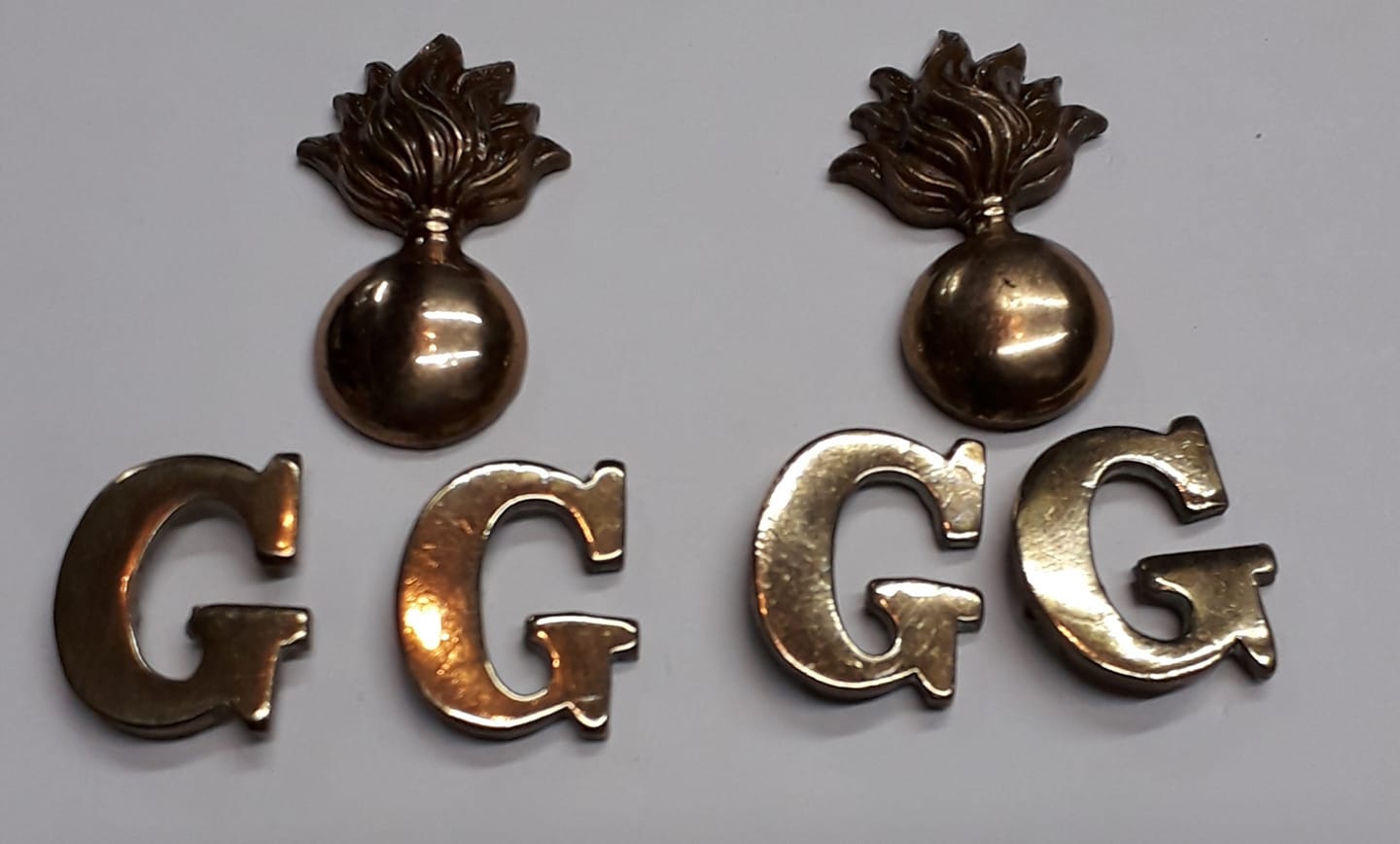 Scarce pre 1920 Grenadier Guards brass shoulder titles. The small grenade was replaced by the Royal Cypher after 1920, see Westlake badge 709
SOLD
Selection of Genuine Royal Navy Insignia
£5 each
A very nice early Slade Wallace type leather belt c 1900 that has been modified later for ceromonial purposes note later RAOC markings. Original Victorian belt buckle with R & J PULLMAN Ltd London and Goadalming markings to the Brass Buckle. Very good long length 44 inches RARE
£50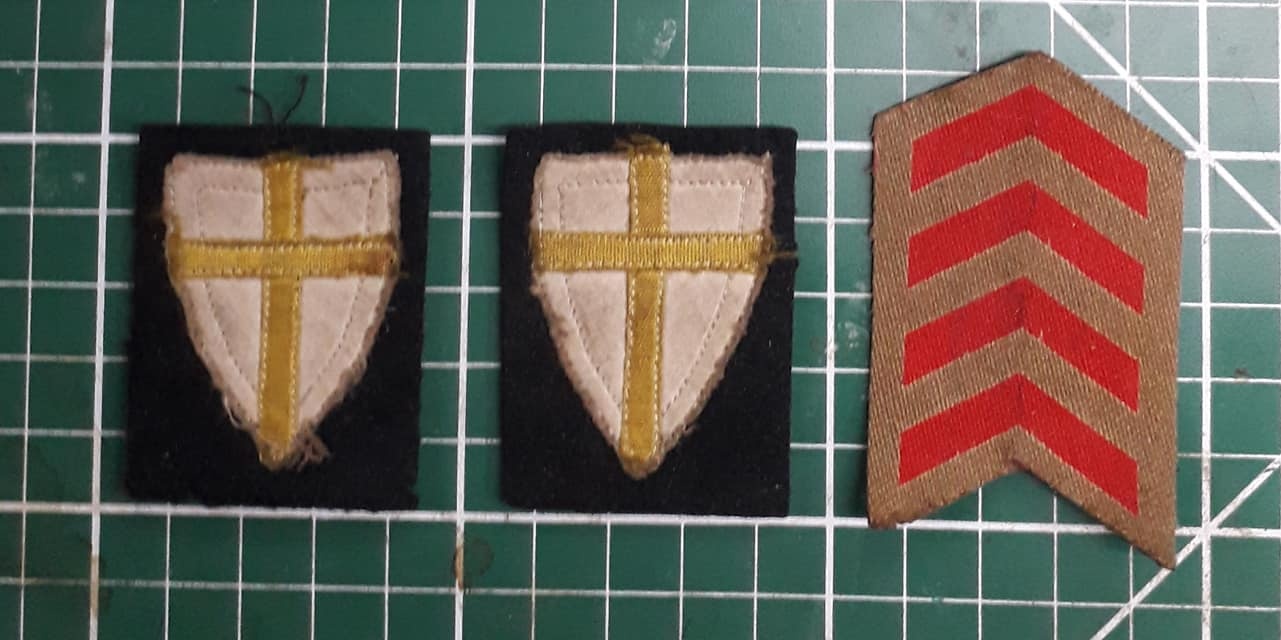 Pair of genuine WW2 formation signs £20 the pair. Printed WW2 service stripes £10