ROYAL FLEET AUXILIARY SERVICE MEDAL
SOLD

PRISON OPERATIONAL DUTIES LONG SERVICE MEDAL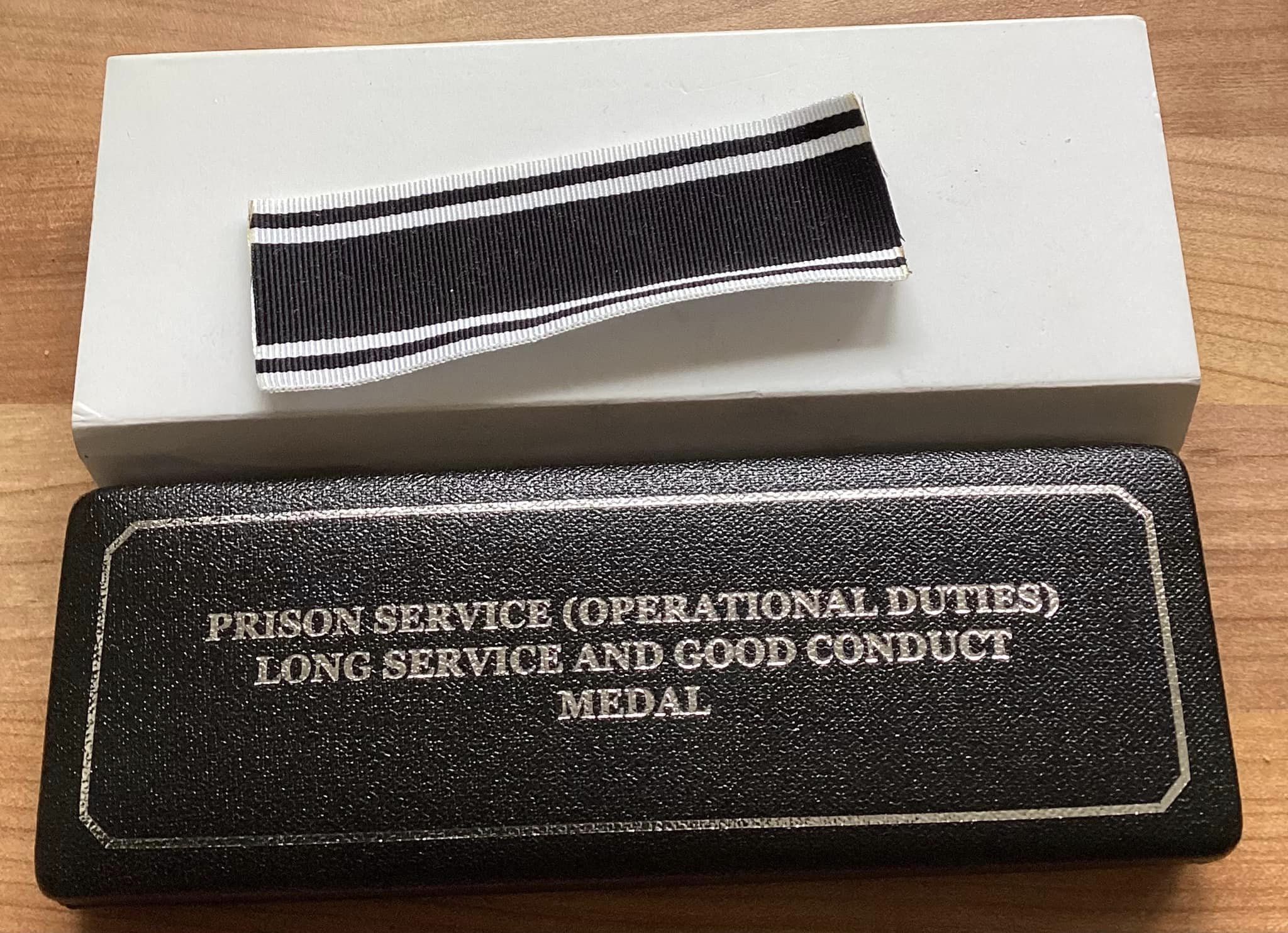 Scarce medal
Prison Service Medal (Operational Duties)
Long service and Good Conduct Medal. ( MYB 288B)
Mint in case of issue with outer cardboard wrapper and spare piece of ribbon
Correctly named
B5 B PICKETT
A lovely medal
£200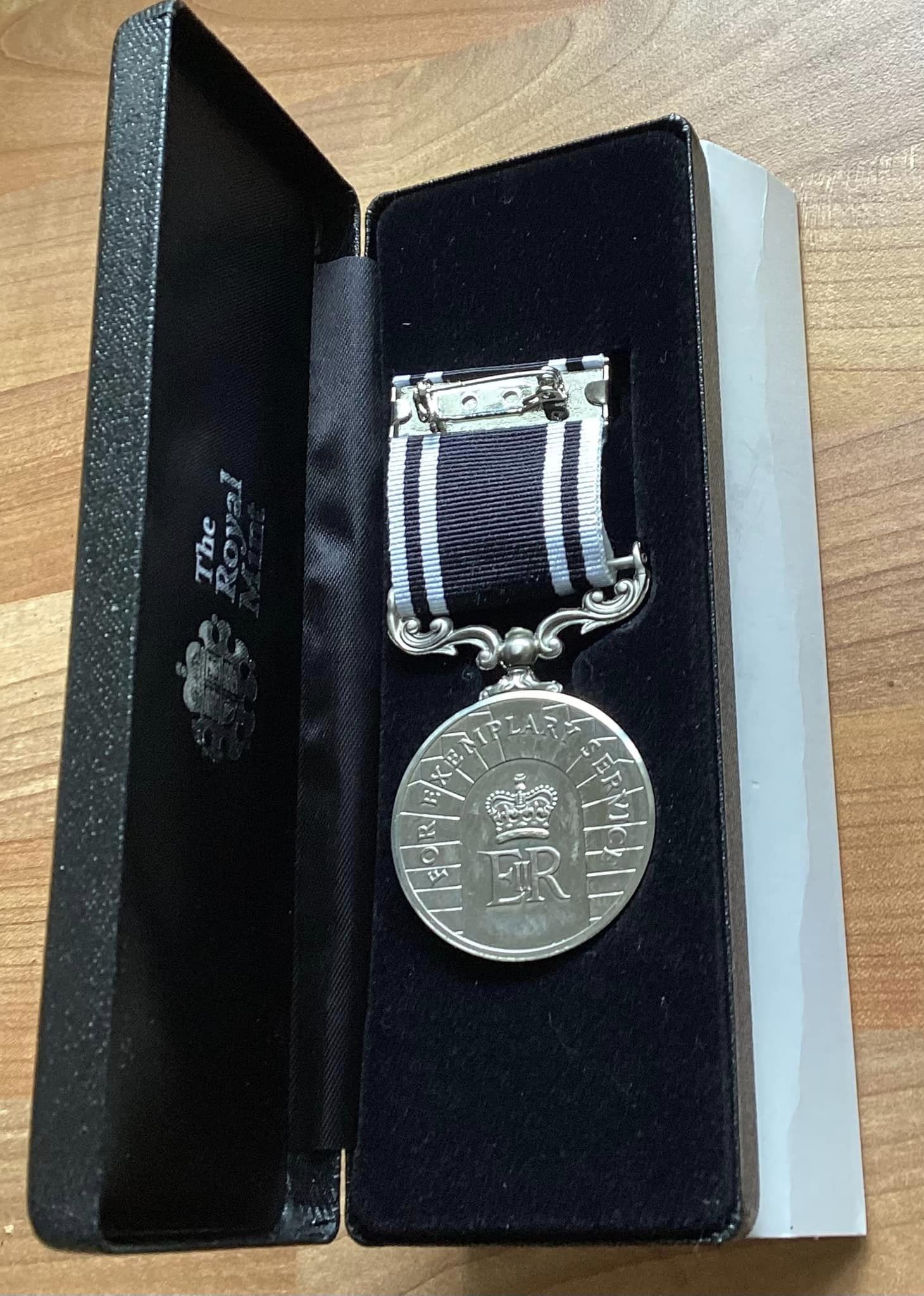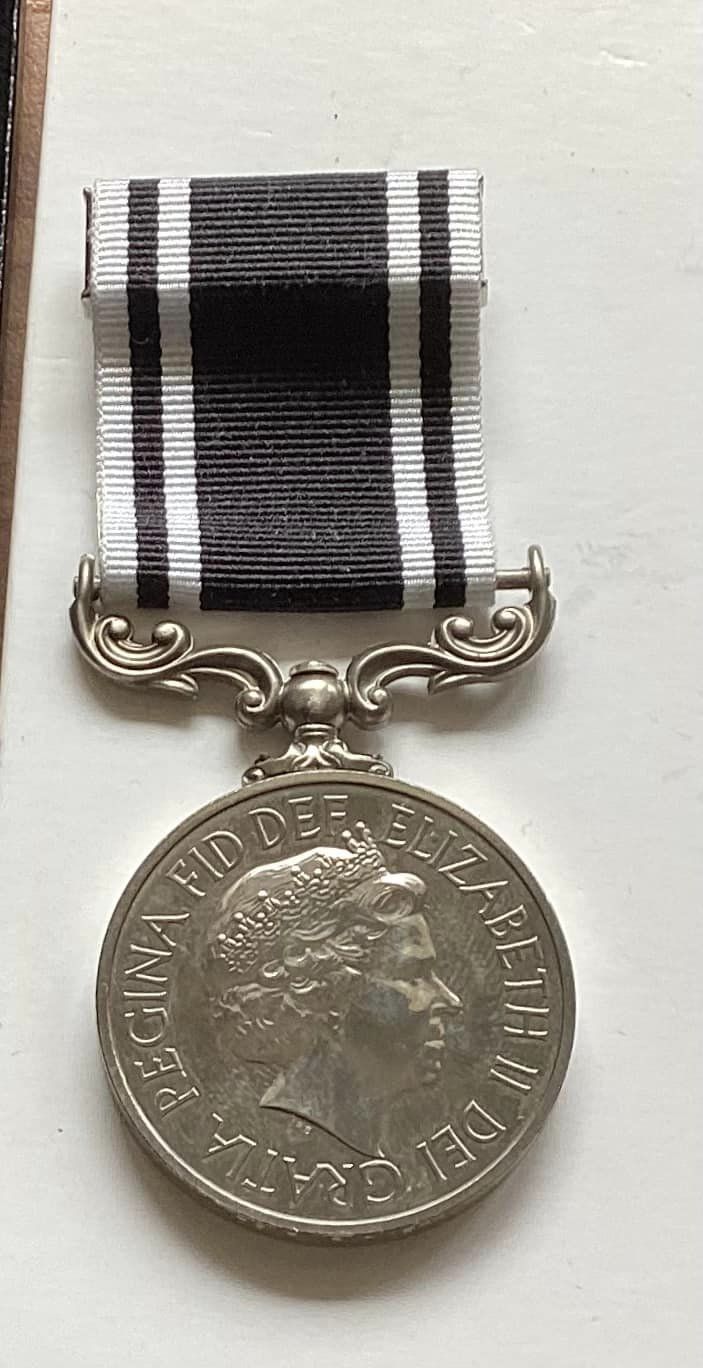 EUROPEAN ANTI PIRACY MEDAL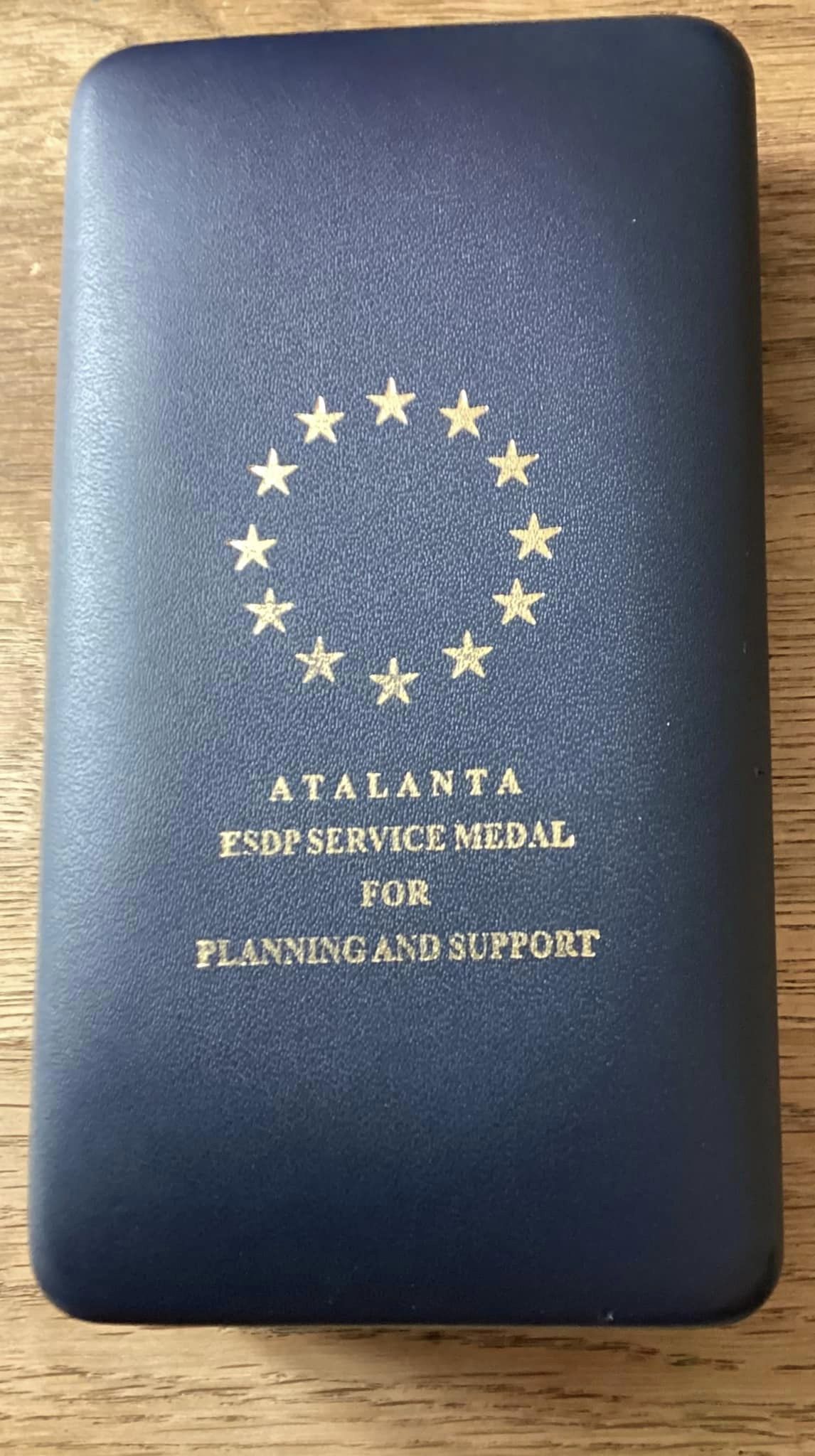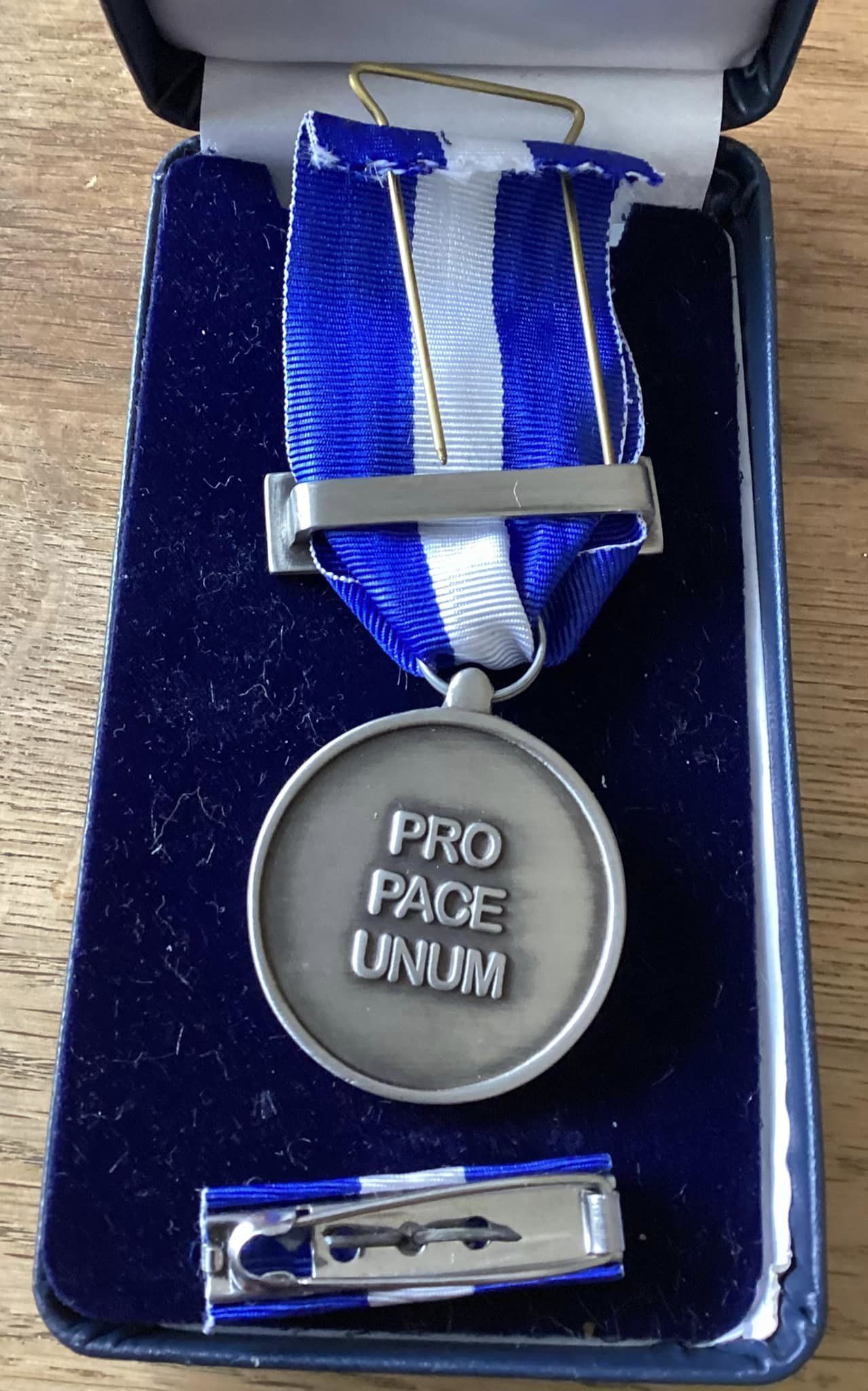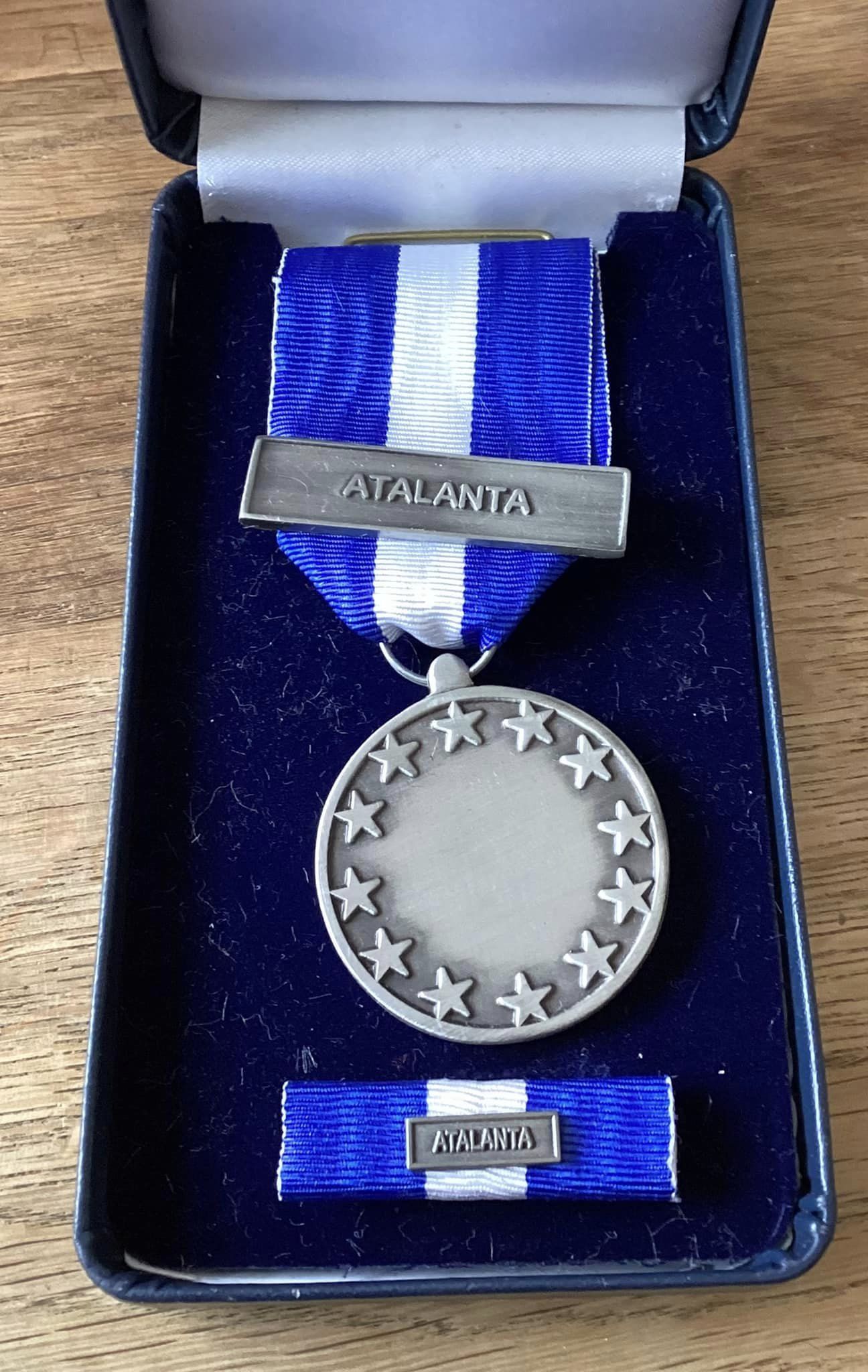 Nice mint cased European Security and Defence Policy Service Medal for Operation Atlanta with corresponding ribbon bar with ATLANTA claspEUNAVFOR ATALANTA plays a vital role in the EU's Common Security and Defence Policy & EU's Naval Diplomacy for the Indo-Pacific. Since 2008 supporting the Coastal States in the combined effort for peace, stability and Maritime security:Permanent protection of WFP and other vulnerable vessels within the Area of Operations;Piracy and armed robbery at sea, prevention, deterrence & repression;Illicit maritime flows disruption and deterrence, including illicit trade financing criminal and terrorist networks;EU Integrated Approach to Somalia together with EUCAP Somalia, EUTM Somalia, EU DEL Somalia and EU Special Representative to the Horn of Africa;Deconfliction, cooperation with & support to International organizations: naval forces (CMF & EMASOH), independent deployers and commercial shipping;Robust rule-based framework to transfer pirates to regional states for their prosecution.This is the scarcer medal for Planning and Support. Awarded to Royal Navy and Royal Marines on counter piracy patrols in the Horn of Africa region but as yet no authority to wear has been granted
£25
G
ROYAL NAVY WW1 TRIO AND LONG SERVICE MEDAL GROUP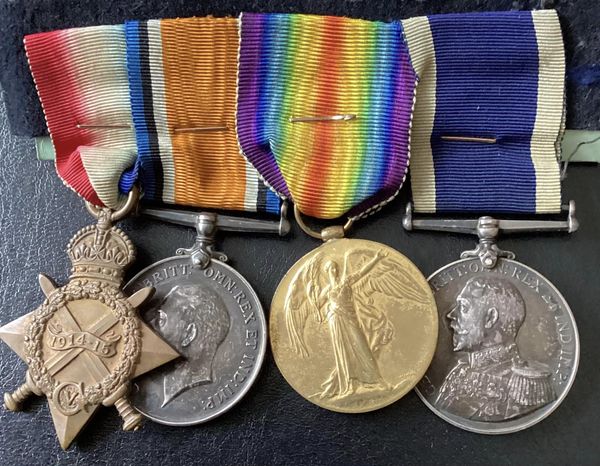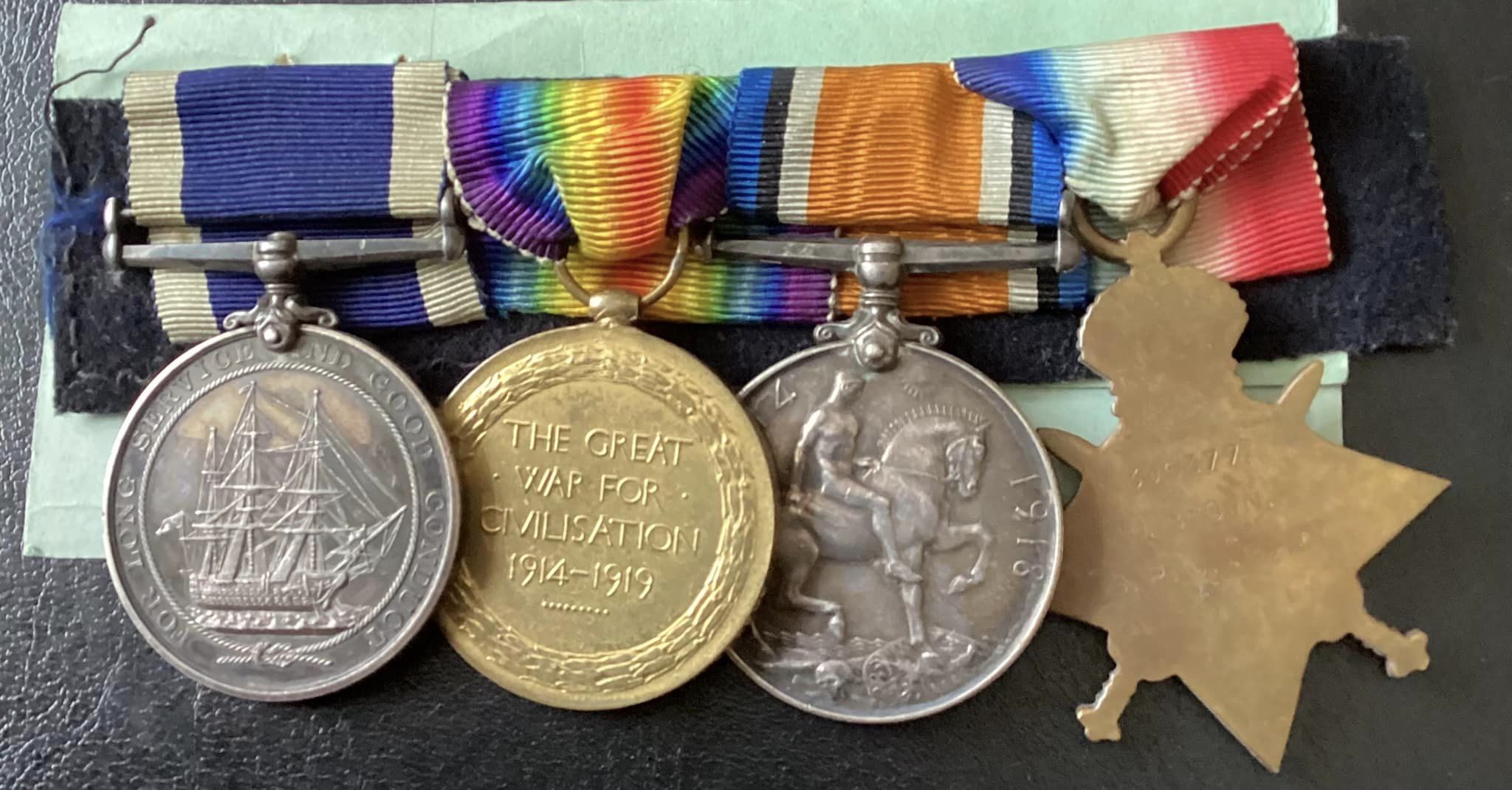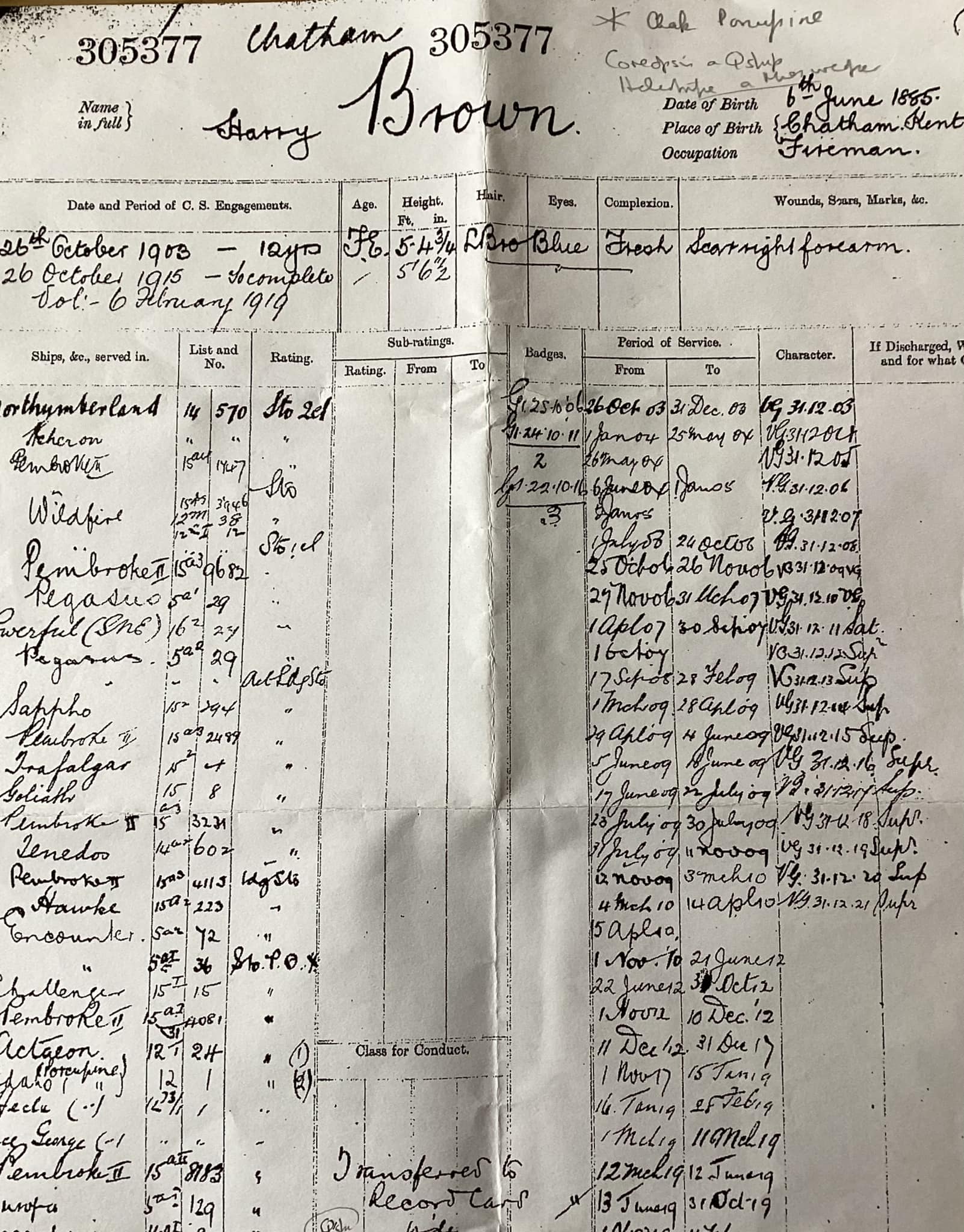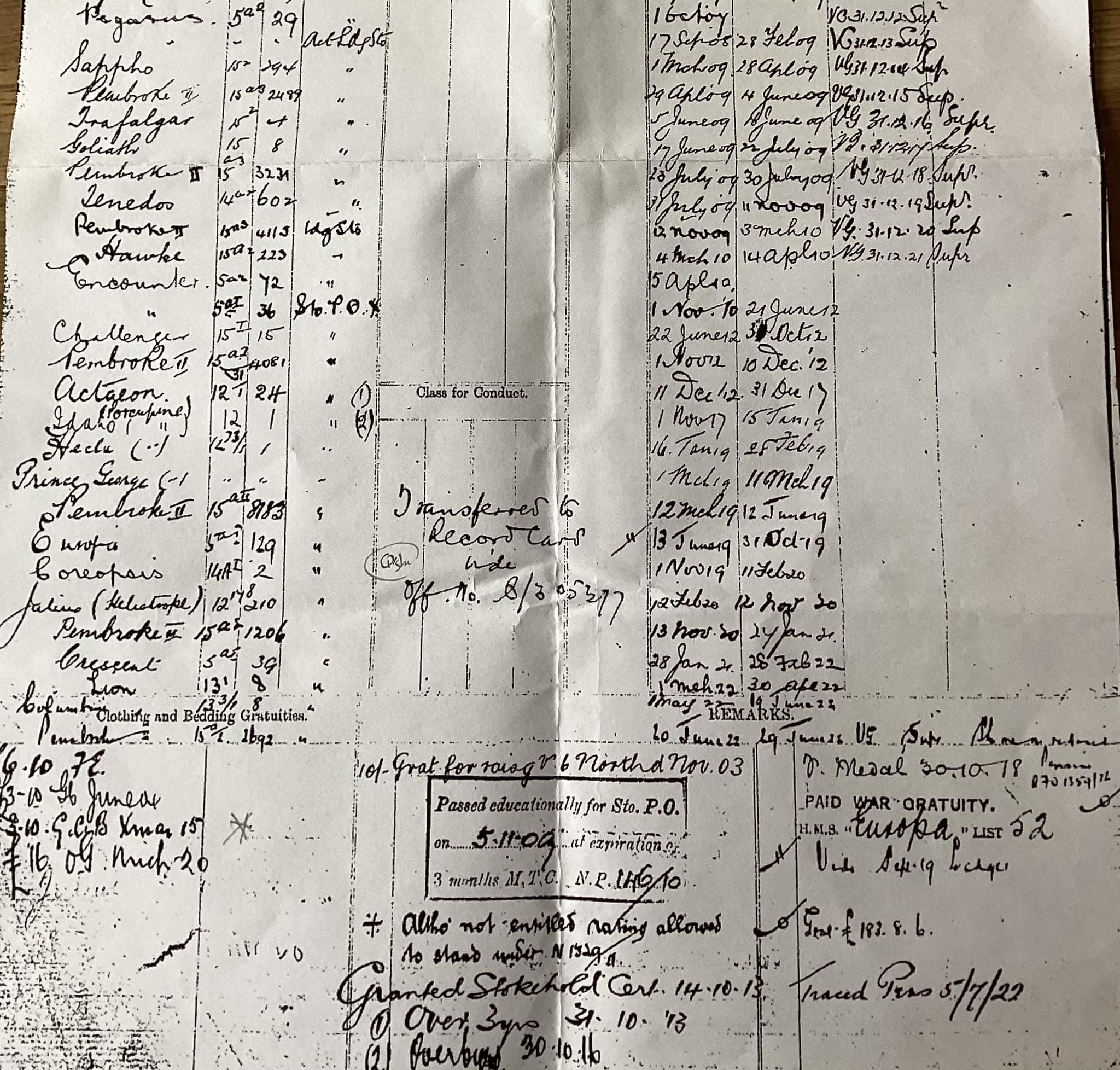 WW1 Royal Navy Long service group 1914-15Star trio and RNLS good conduct medal awarded to Harry BrownHarry was born in Chatham on 6th June 1885He joined the Royal Navy on 26th October 1903 and served on many ships and establishments,including Idaho,Prosperine, Coreopais which had been a Q ship. Pension 1922.Star Trio named 305377 H BROWN S.P.O. R.N. Stoker Petty Officer , GV5 RNLS named same details plus HMS IDAHO , awarded 1918. Medals sewn onto a strip of serge as was the naval way.
SOLD.
GEORGE VI ISSUE
DAVID HENRY THOMAS
FREDERICK GEORGE HODGES
ER2 ISSUE
SYDNEY WILLIAM HEATH

WALTER ALFRED HARRIS
HERBERT MILNER
WILLIAM JOHN LEAR
FREDERICK WILLIAM PRITCHARD
WILLIAM JACK AXON
RONALD WALTER KING
ALL £20 EACH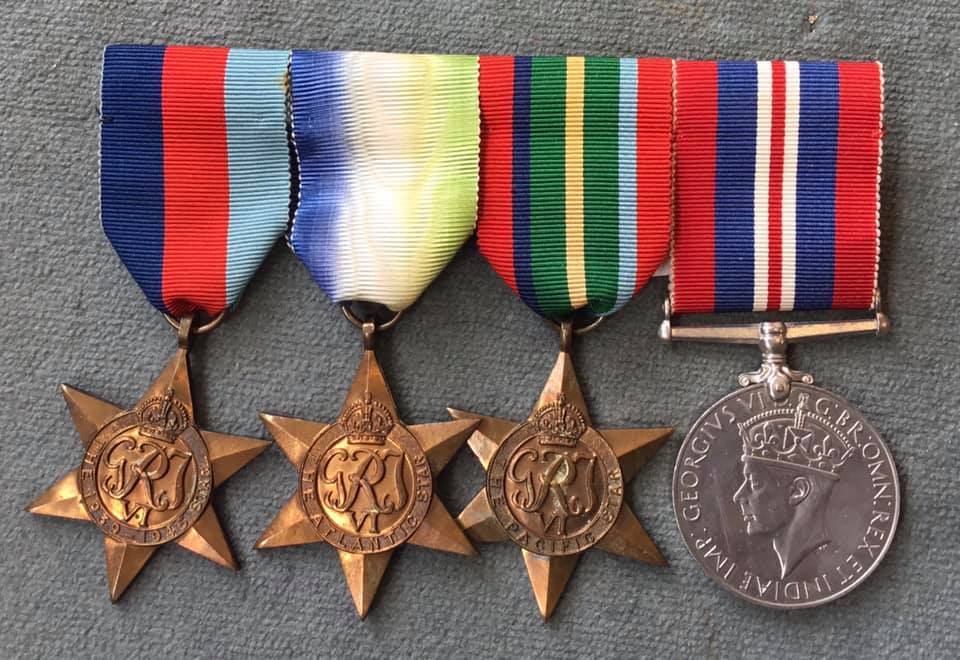 D
Genuine full size WW2 group mounted as worn , 1939-35 Star, Atlantic Star, Pacific Star, and War Medal
£70 SOLD

SELECTION OF MINIATURE MEDALS IN STOCK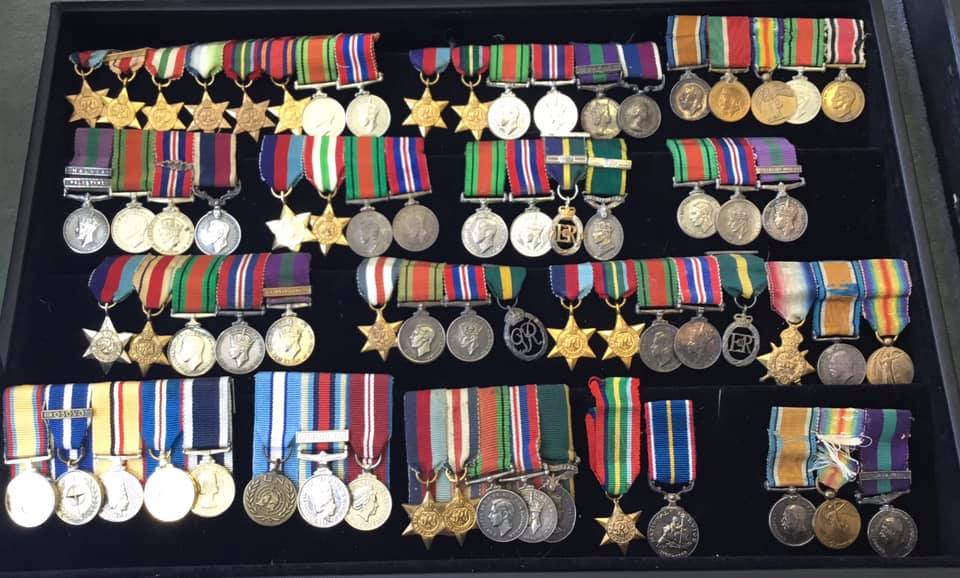 Please email or call for details and prices.
MILITARY MEDAL DURHAM LIGHT INFANTRY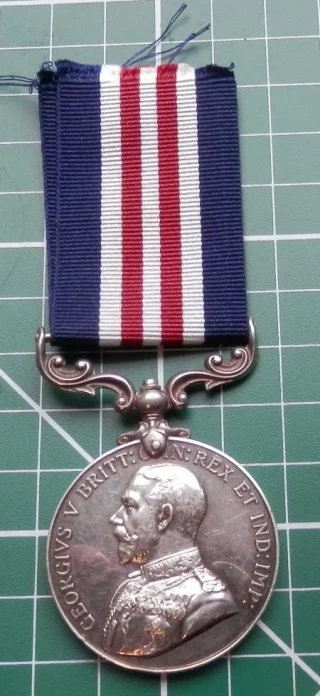 Military Medal correctly named
93044 Pte S Milner 2 / DURH L.I. copy MIC and London Gazette 21-9-18
SOLD
ROYAL NAVY CAMPAIGN MEDAL PAIR TO A MEDIC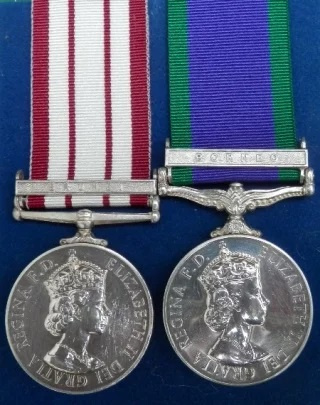 NAVAL GENERAL SERVICE MEDALS GROUPS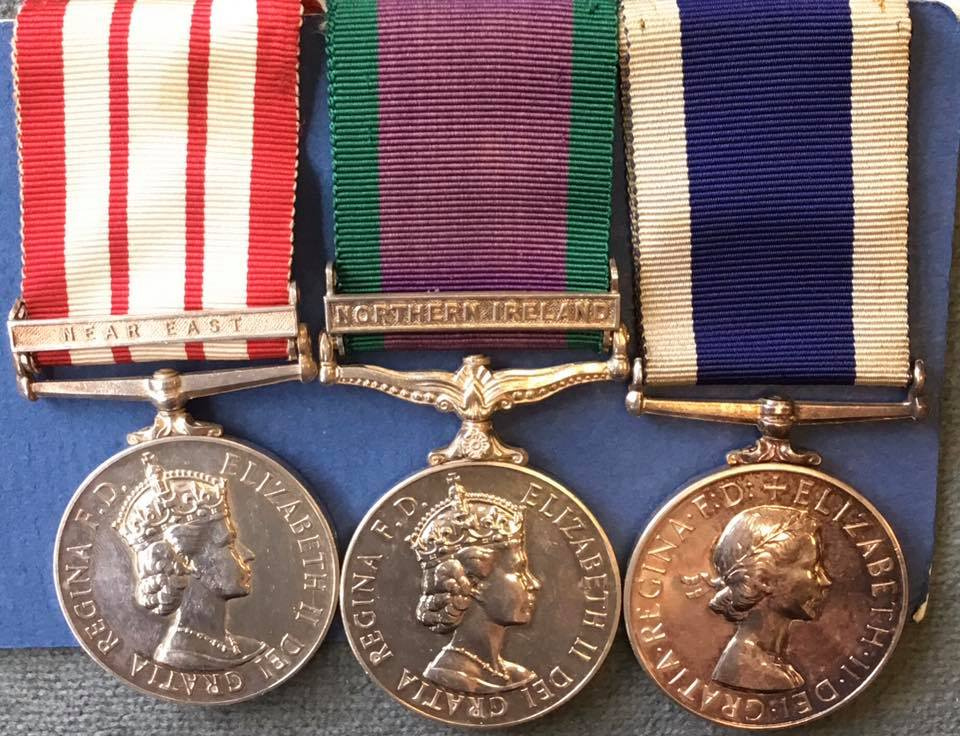 Naval General Service Medal clasp NEAR EAST correctly impressed PM.952961 K.J WOLLEN S.A (S). R.N. (Stores Accountant )
Campaign Service Medal clasp NORTHERN IRELAND M952961W POSA R.N. (Petty Officer)
Royal Navy Long Service and Good Conduct Medal M952961 L.S.A. HMS GRENVILLE (Leading Hand)
HMS Grenville was a frigate in service 1943-1974. Interesting group reflecting the changes made to the RN official numbering system over the years.

£350
TERRITORIAL EFFICIENCY MEDALS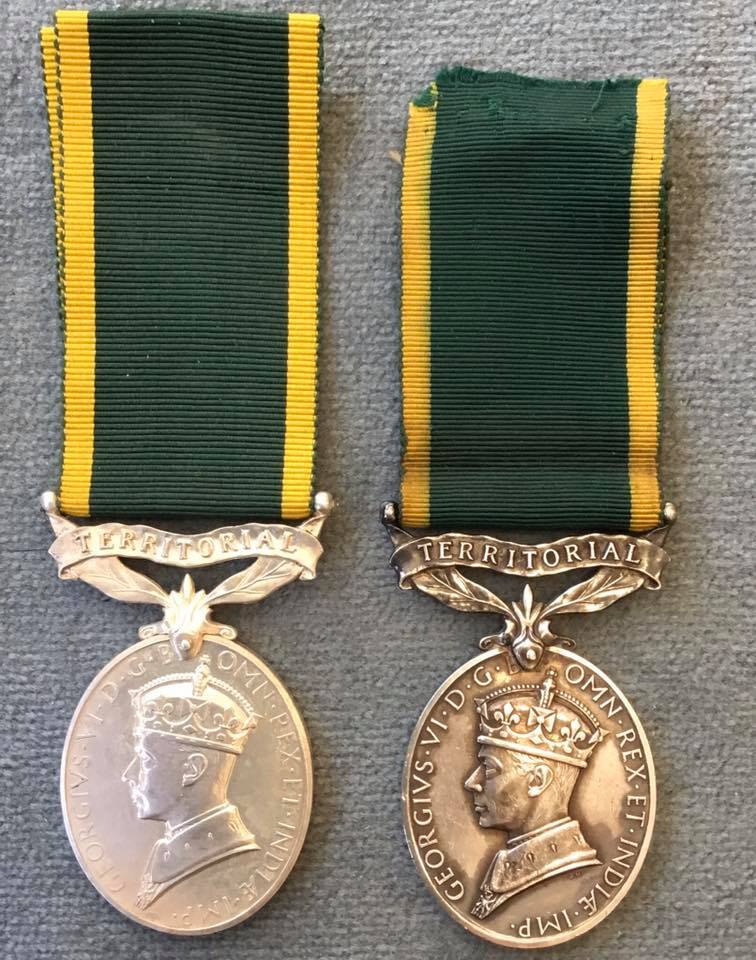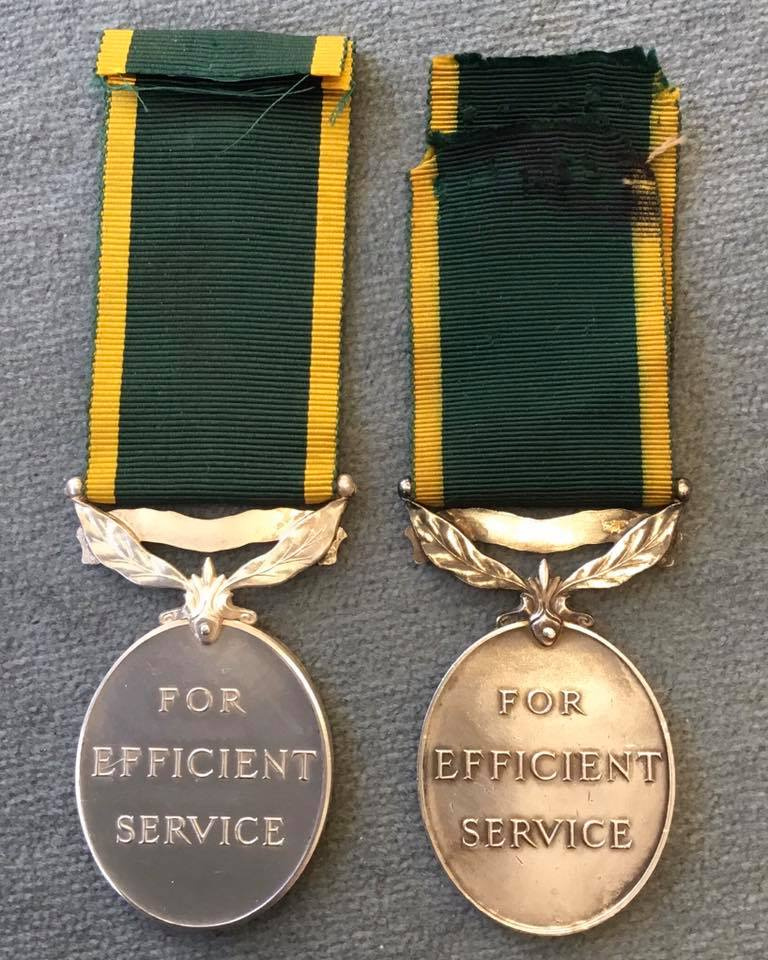 Territorial Efficiency Medals GV1 issue
1. 911913 Gnr. F G HAYWARD R.A. Frederick George £75
2. 7358260 Pte. A. E POWE ( possibly Albert Edward from North Devon ?)

£75
A GOOD SELECTION OF GENUINE WORLD WAR 2 MEDALS ARE ALWAYS IN STOCK

PLEASE EMAIL OR PHONE FOR PRICES

none in stock at moment

ALL £25 EACH

WORLD WAR 1 VICTORY MEDALS
None in stock at moment