.
ROYAL MARINE FLAG
Genuine issue cotton flag with NATO Stock number large size 6 Bdth 84 inches by 53 inches . Complete with inglehooks for hoisting

Scarce on the market

SOLD
Just in very rare WW2 Civil Air Guard field service cap with 2 CAG buttons on front. Formed in 1938 to provide a supply of trained piolts for the RAF .Only uniform was blue overals and these caps usually privately purchased as described in Hobarts book Badges and Uniforms of the Royal Air Force.The chrome and enamel CAG bage was worn in this cap,some service wear as you would expect on a 80 year old cap SOLD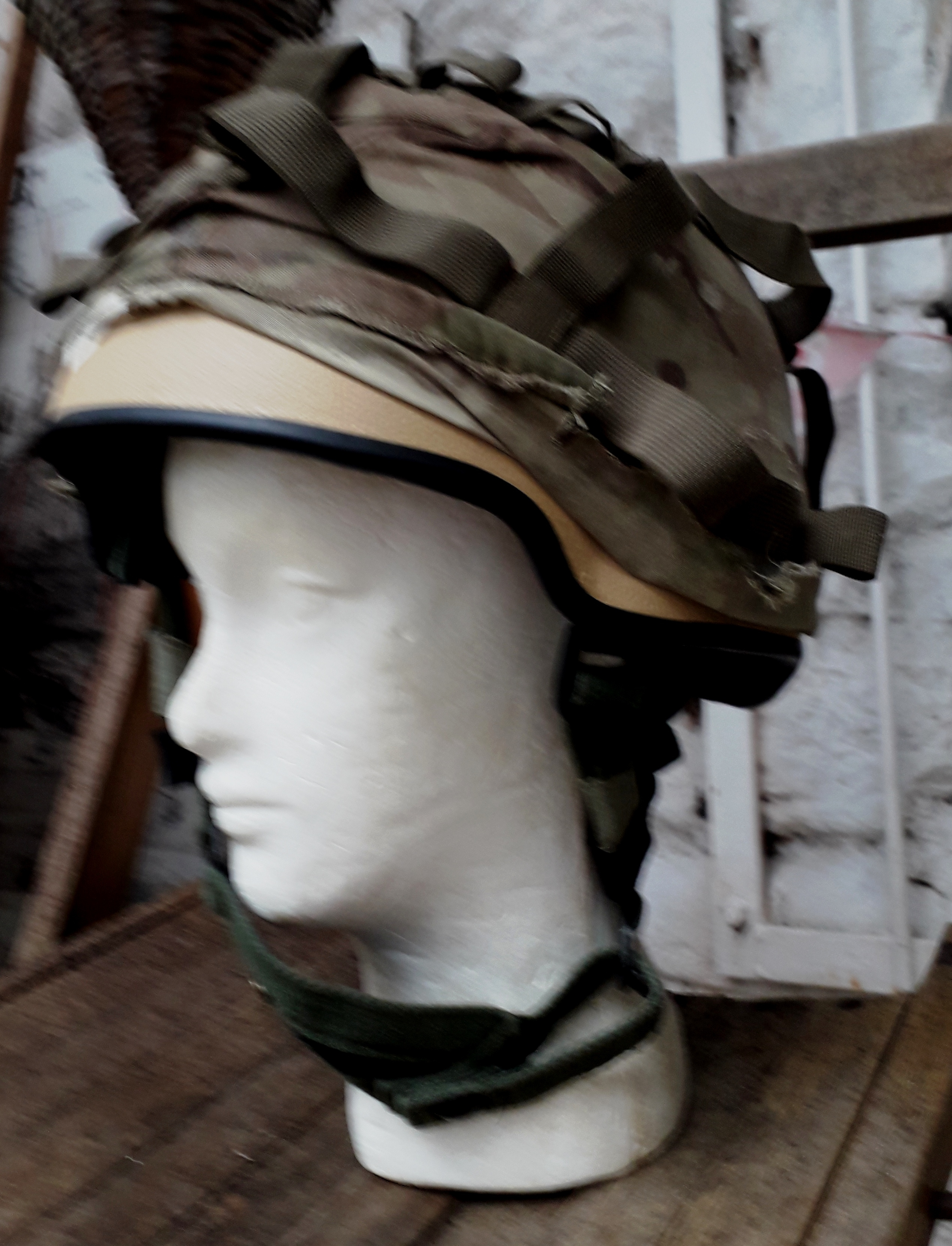 British issue Combat Assault Helmet CA Mk 7 the sand coloured version. Previous owner has attached a MTP cover through the srews of the harness so the cover will not slip off , this can easily be replaced. Size medium and dated 2011. Internal fittings and chinstrap complete and working.

£40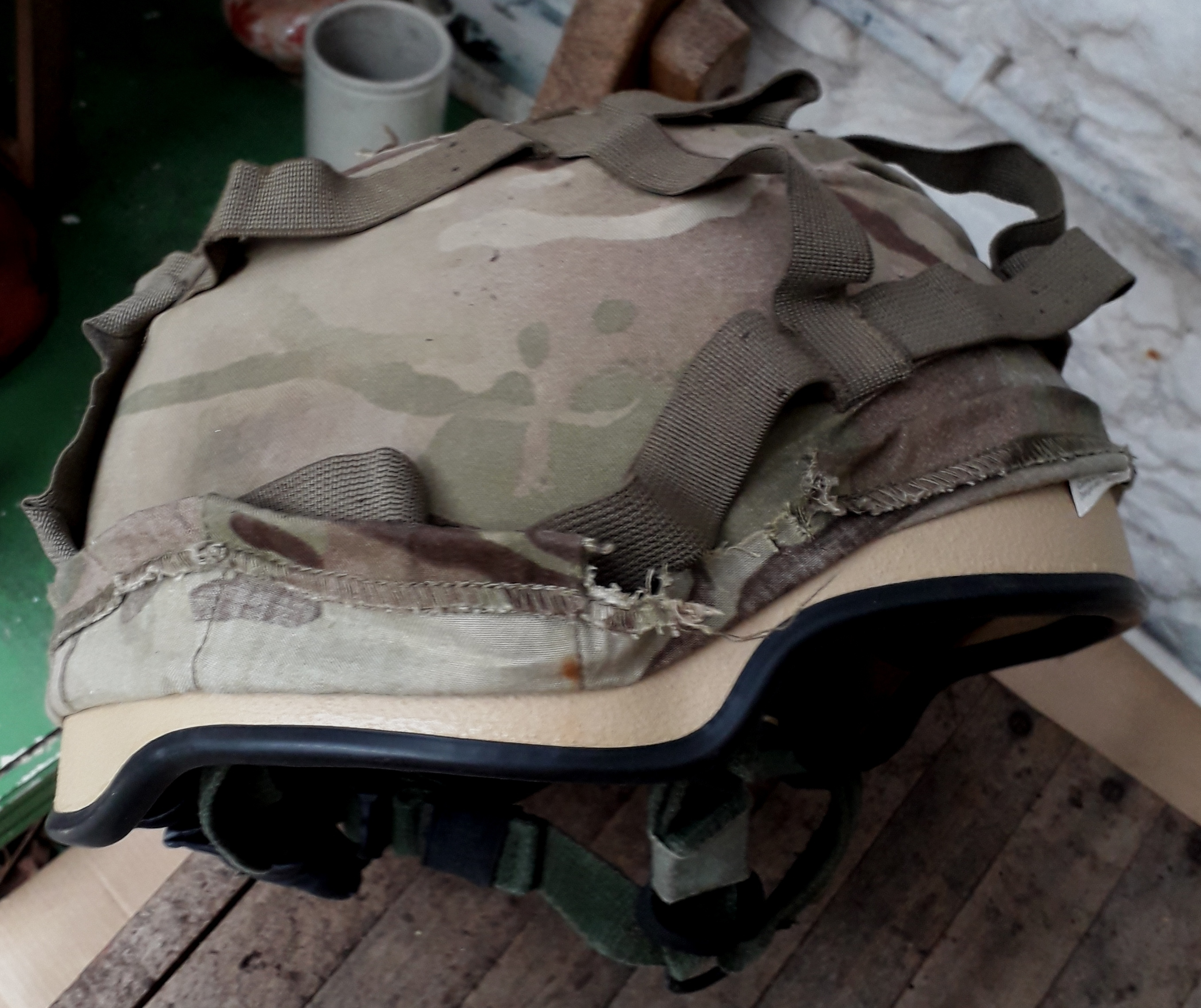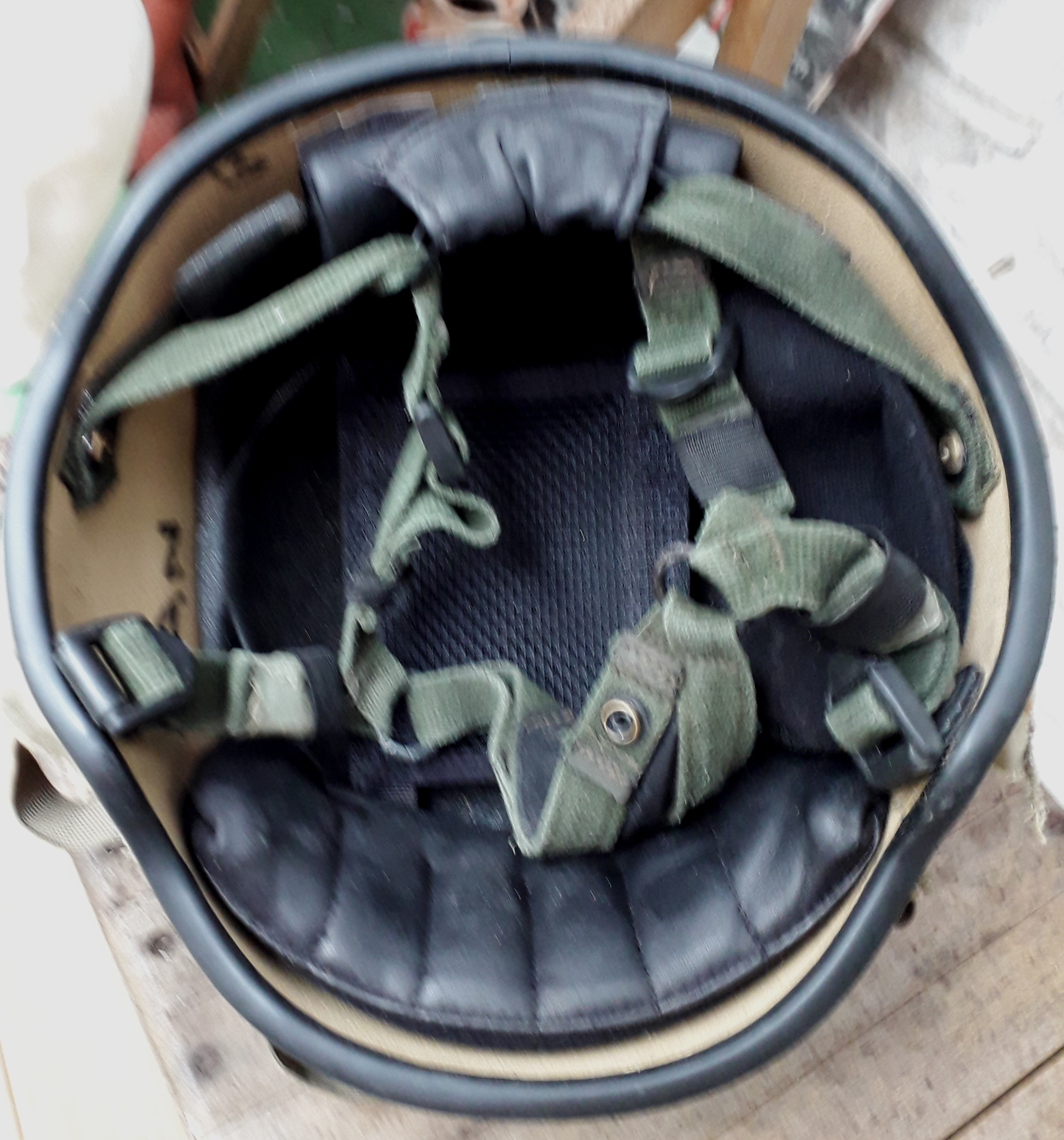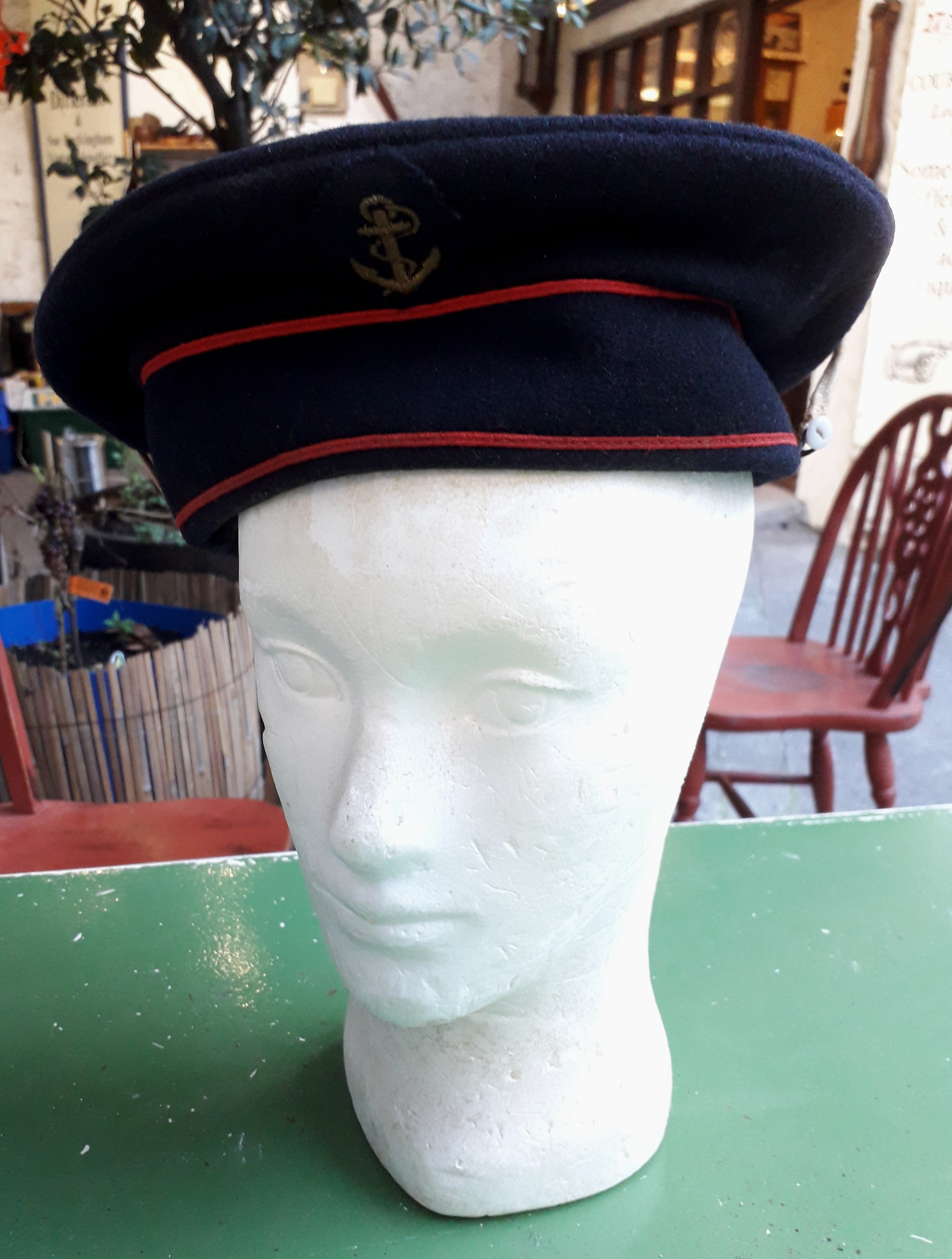 French Navy ratings number one hat with anchor device sewn on and pom pom on top
£20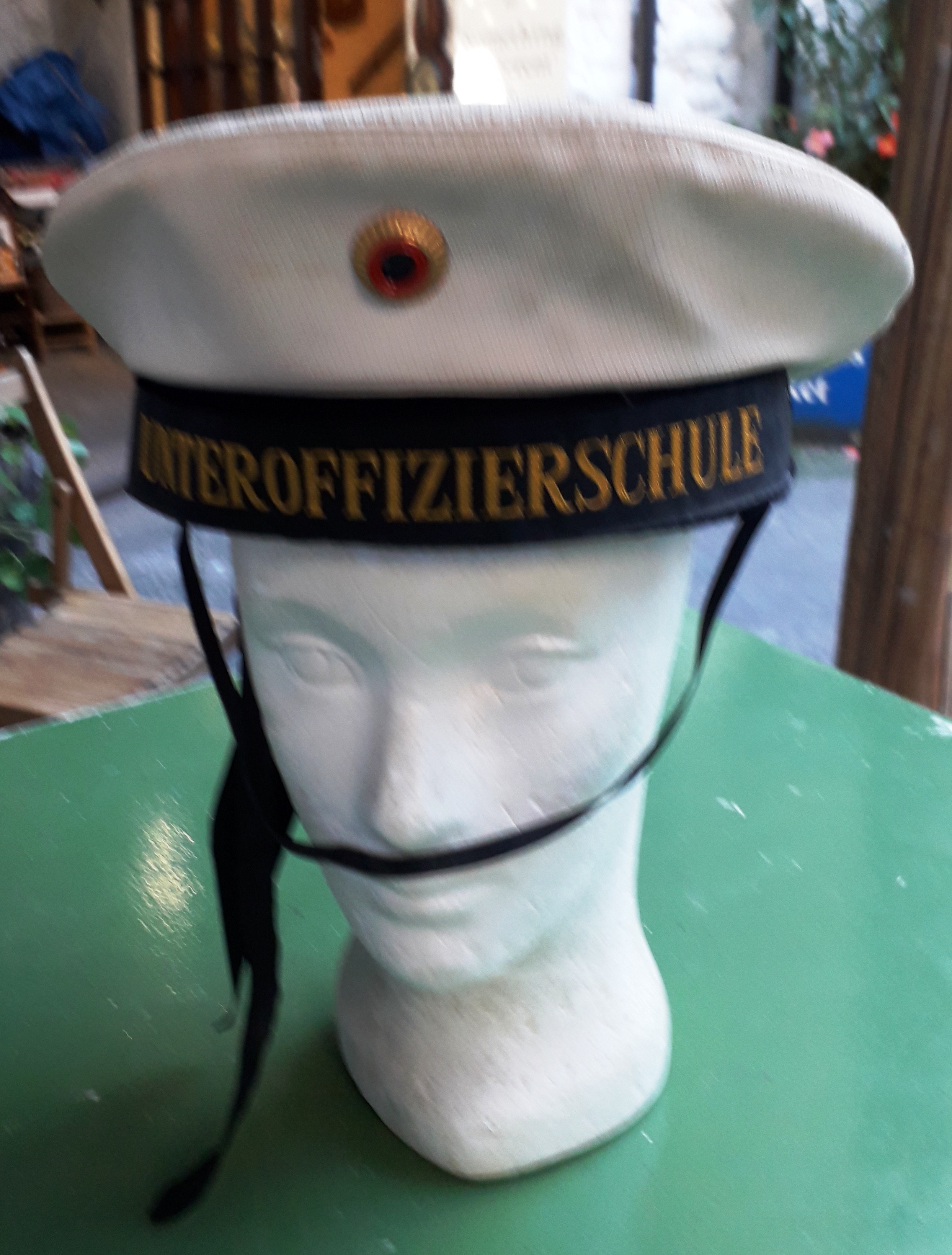 German Navy ratings cap with National device on front and UNTEROFFIZIERSCHULE cap tally attached

SOLD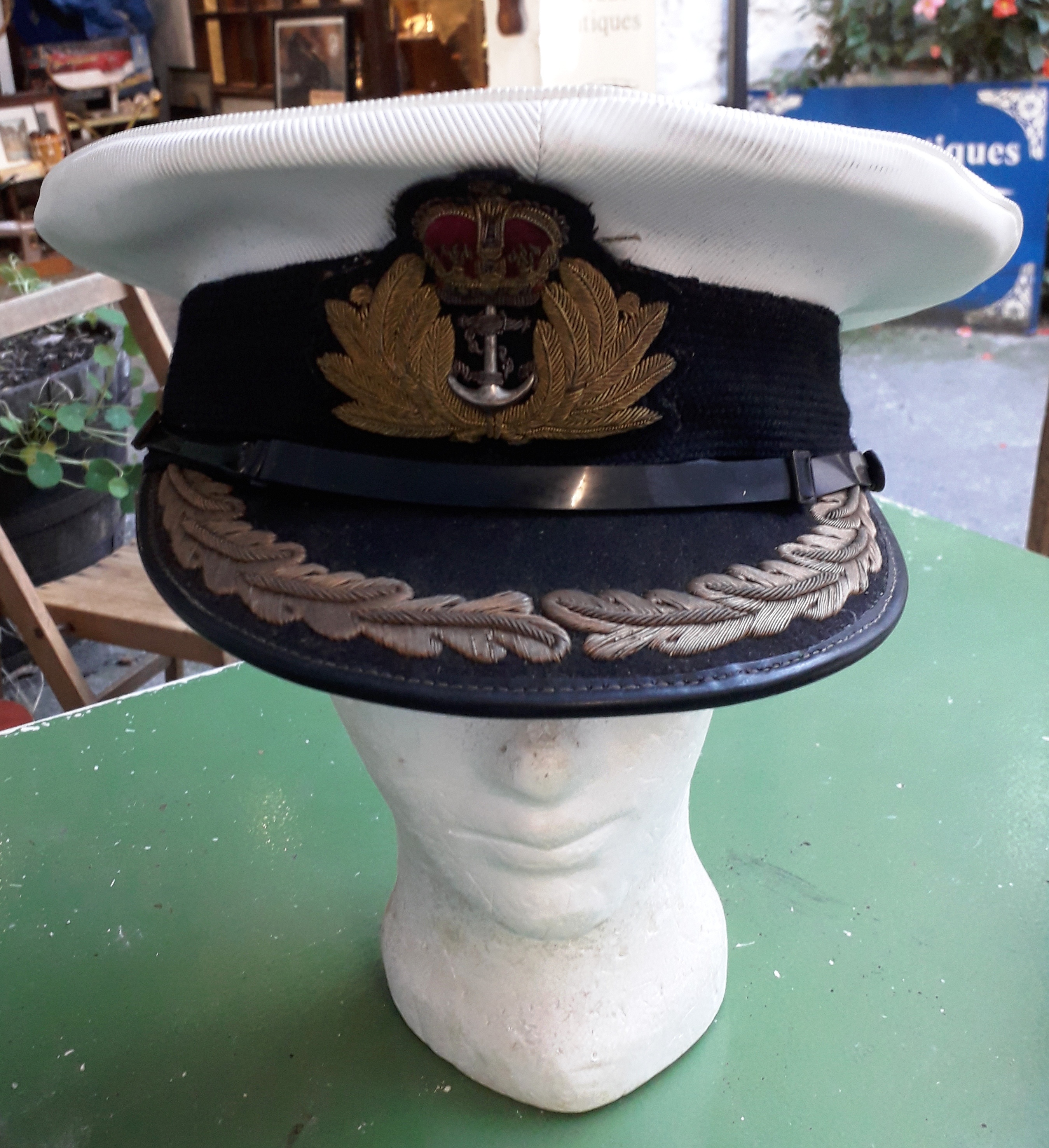 Royal Navy Captains or full Commanders Cap with cloth brass cap peak made by Gieves,size about 58cm a nice old salty item with correct Officers cap badge attached
£50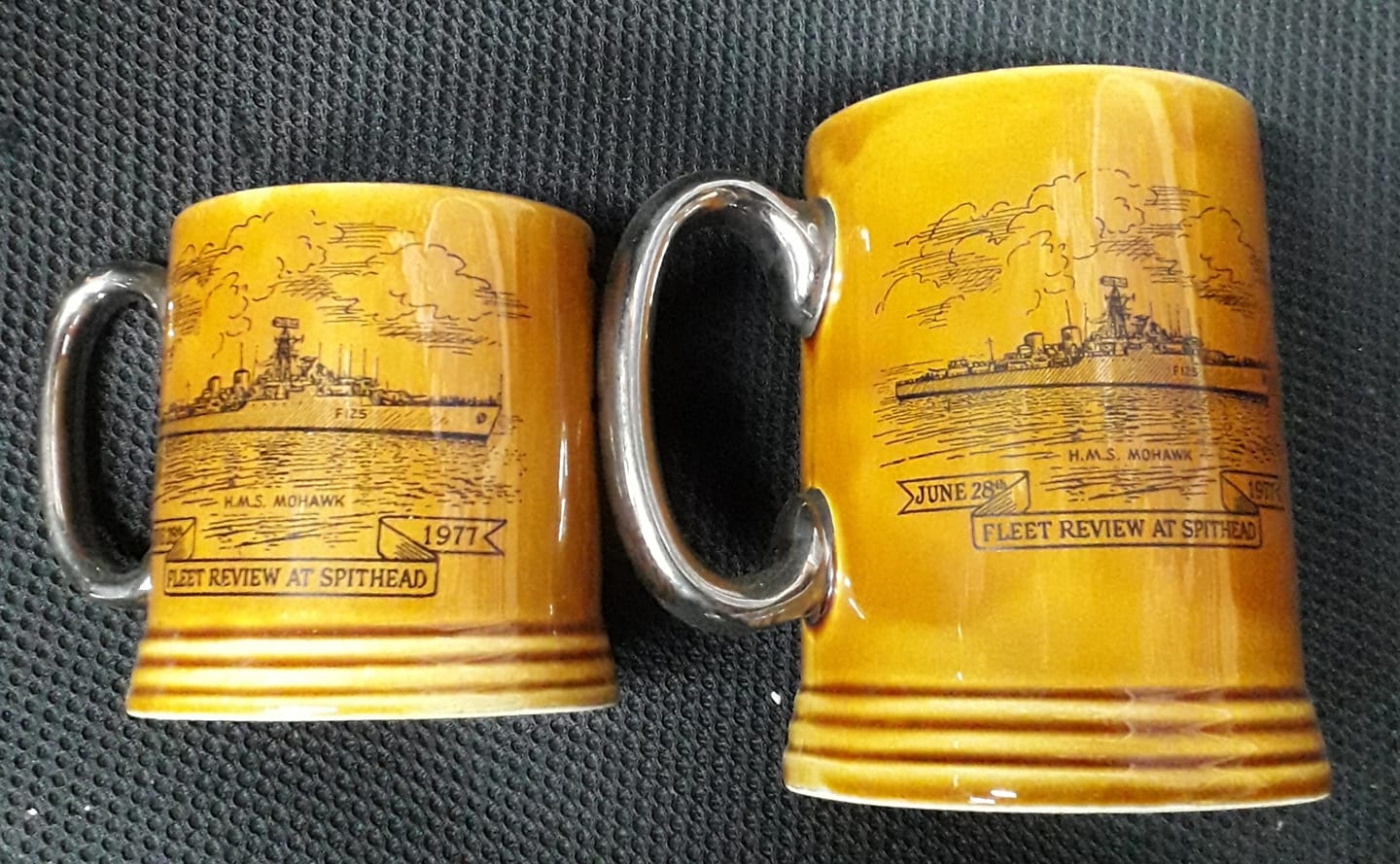 1977 Silver Jubilee Fleet Review Tankards made by Lord Nelson Pottery very collectible HMS Mohawk large and small size
£10 each
Wide variety of stable belts held in stock, Including;
ADJUTANT GENERALS CORPS, ROYAL MARINES, GUARDS (BLUE RED BLUE), LIGHT INFANTRY ARMY SECTION COMBINED CADET FORCE, LIFE GUARDS
ARMY AIR CORPS, ROYAL TANK REGT, ROYAL CORPS OF TRANSPORT SOLD
SHEFFIELD UNI O.T.C., ROYAL AIR FORCE, Q.A.R.A.N.C. (NURSES) WITH BUCKLE, QUEENS LANCASHIRE REGIMENT, WOMENS ROYAL ARMY CORPS WITH BUCKLE, ROYAL ARTILLERY, LIGHT INFANTRY BLACK PLASTIC WITH BUCKLE

from £10
Please Email for more details